Media Inquiries
Latest Stories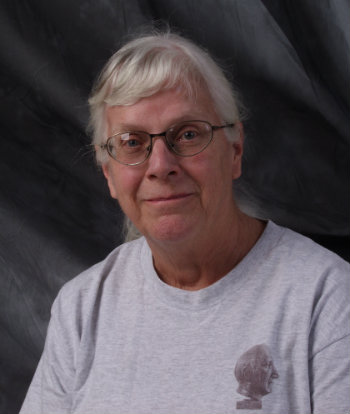 Barbara C. Bowen, professor of French, emerita, and a distinguished Renaissance scholar, died on Nov. 19 at her home in Nashville. Bowen, 82, had suffered a re-occurrence of lymphoma and had been under hospice care.
Bowen was born in Great Britain on May 4, 1937. She began taking French in school at age 10, and her interest in French literature and culture blossomed. She received a bachelor of arts and a master of arts from Oxford University. She then studied at the University of Paris, receiving her doctorate in 1962.
Bowen was recruited from the University of Illinois to Vanderbilt in 1987, when she was named a professor of French and chair of the Department of French and Italian. She was the first woman to lead a department in the College of Arts and Science.
"Barbara Bowen was a distinguished scholar of the French Renaissance who represented qualities not often seen today: immense learning grounded in philological and historical fact combined with a delight in the comic and funny," said Patricia A. Ward, professor of French and comparative literature, emerita. "Until her death, she took delight in jokes, puns, off-beat greeting cards and images such as Botticelli's Venus as a cultural icon, which she called 'Venus on the Half Shell.'
"As department chair, Barbara was very prescient in instituting advanced training in second language acquisition. This training enabled graduate students of all specializations to have a versatility that enhanced their success in job placement. The percentage of doctoral students in French finding positions upon degree completion would become one of the highest in the nation."
Among Bowen's research interests were Francois Rabelais and 16th-century French literature, French comic theatre, European Renaissance humor and Renaissance art history. She traced the history of French farce and satire in literature and drama in some of her works.
"Barbara was well known nationally and internationally for her work on Rabelais," said Virginia M. Scott, professor of French, emerita. "Graduate students were fearful but ultimately grateful for her direct and pointed criticism of their work. Colleagues revered her and feared her—her acerbic humor and unflinchingly critical comments were widely recognized. She was a forceful presence in the lives of many people and will not be forgotten."
Bowen was the author of five major books, including Enter Rabelais, Laughing (1998) and Humor and Humanism (2004), an anthology of her articles. She also gave many keynote addresses and delivered papers at conferences in the United States, France, Greece and Poland. In addition, Bowen served as president of the Renaissance Society of America.
"Within the profession at large—as at her home university—Barbara Bowen was a formidable and unflinching advocate for social justice, a generous colleague, and a devoted friend whose incisive scholarship and genial wit will be sorely missed," said William E. Engel, a former Vanderbilt Arts and Science faculty member who is now the Nick B. Williams Professor of Literature at Sewanee: The University of the South.
Bowen received fellowships from the John Simon Guggenheim Memorial Foundation and the National Endowment for the Humanities, the latter of which enabled her to spend a year at the Villa I Tatti, a center for advanced research in the humanities in Florence, Italy.
Bowen taught graduate seminars in French and comparative literature and a variety of undergraduate courses ranging from "Renaissance Utopias" to "The Classic French Comic Book."
She served on the Faculty Senate as well as several university committees, including the Comparative Literature Advisory Committee, the Committee on the Humanities and the Humanities Center Advisory Committee.
In addition to her term as department chair, she served as director of graduate studies, organized the French poetry reading competition and frequently directed the annual French play.
Scott remembers that Bowen was known for her frequent parties for colleagues and friends. "Barbara created a large community of people from across the university, as well as from Nashville, to gather regularly at her home to drink and eat together," Scott said. "Those who knew her well remember that there was a prompt beginning and end to these social events! Those who dared buy her a gift surely heard her say, 'For people who like that sort of thing, it's just the sort of thing they would like.' It was a hallmark saying of Barbara's, who was called 'Ba' by her friends."
Bowen became an emerita professor in 2002. After she retired, she continued to spend days reading and writing in her library carrel for her research.
Bowen was predeceased by her husband, Vincent Bowen. She is survived by their two daughters, Sarah L. Wilkinson and Tessa J. Majors, and their families.