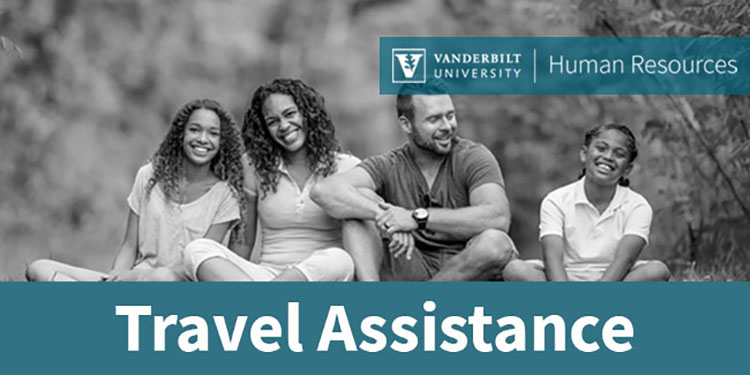 Are you and your family planning to travel during the holiday season this year? Whether you're heading to Grandma's or a tropical vacation spot, being prepared can help ease the stress of traveling.
Here are some tips to prepare for holiday season travel:
Have your car serviced and keep an emergency kit on hand.
Be prepared in advance for inclement weather. If you are uncomfortable driving in challenging conditions, delay your travel or make other arrangements.
Whether you are driving or flying, make a comprehensive travel plan that includes alternate arrangements in the event of travel delays or inclement weather.
If driving, take frequent rest stops and pull over if you feel fatigued.
Carry a cell phone and charger.
Stay hydrated.
Wash your hands or use hand sanitizer to minimize holiday illness.
Keep all documents accessible and in a safe place (i.e., passports, insurance cards, driver's license, etc.).
Being prepared also includes knowing what resources are available to you when things go wrong. Vanderbilt University offers Travel Assistance, administered through AXA Assistance USA, Inc., to employees who are currently enrolled in accidental death and dismemberment (AD&D) insurance. This service offers you and your dependents medical, travel, legal and financial assistance services 24 hours a day, 365 days a year, worldwide.
Participants have access to assistance when faced with an emergency while traveling internationally or domestically when more than 100 miles away from home. With one simple phone call to 800-454-3679 (within the U.S.) or collect call to 312-935-3783 (international), you and your dependents (whether traveling together or separately) will have access to Travel Assistance services.
Key features include:
medical referrals and appointments
hospital admission validation
emergency evacuation
political evacuation arrangement services
critical care monitoring
medically supervised repatriation
dispatch of prescription medication
emergency message transmission
transportation to join a patient
care for minor children
pet housing and return
return of mortal remains
legal referrals
general travel information
lost document and luggage assistance
emergency cash/bail assistance
Learn more at https://hr.vanderbilt.edu/benefits/MetLifeTravelAssistance.pdf or by contacting Human Resources at 615-343-4788 or human.resources@vanderbilt.edu.
NOTE: If you are not currently enrolled in AD&D insurance with VU, you may enroll in AD&D coverage either during the next Open Enrollment period or following a life event.