Media Inquiries
Latest Stories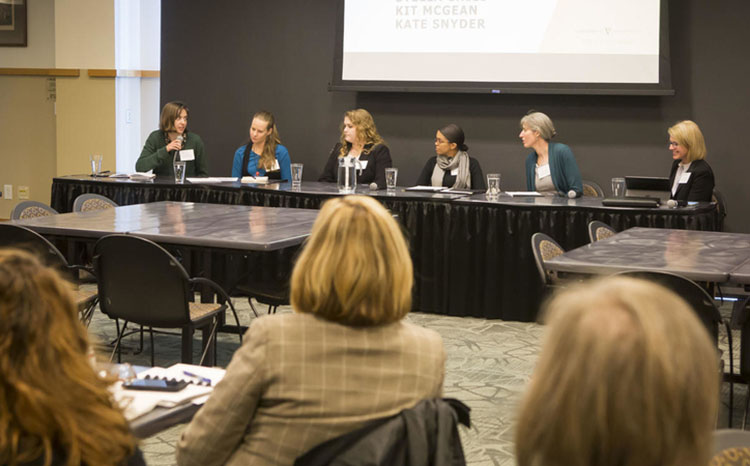 The Office for Inclusive Excellence and the Office of Faculty Affairs in the Office of the Provost hosted a satellite meeting on the Vanderbilt campus Nov. 19 for the first public summit of The National Academies of Sciences, Engineering and Medicine Action Collaborative on Preventing Sexual Harassment in Higher Education.
"Hosting one of the seven national satellite events of the Action Collaborative summit provided one of what we hope will be many opportunities to learn more about what is happening here and elsewhere to confront and address this problem," said Katherine Friedman, associate professor of biological sciences and one of two Vanderbilt University delegates to the Action Collaborative.
Faculty, staff and students participated in the daylong event, held at The Commons Center, viewing live webcasts of talks on the impact of sexual harassment in academic spaces as well as ways to address the broader harms of sexual harassment within universities and colleges.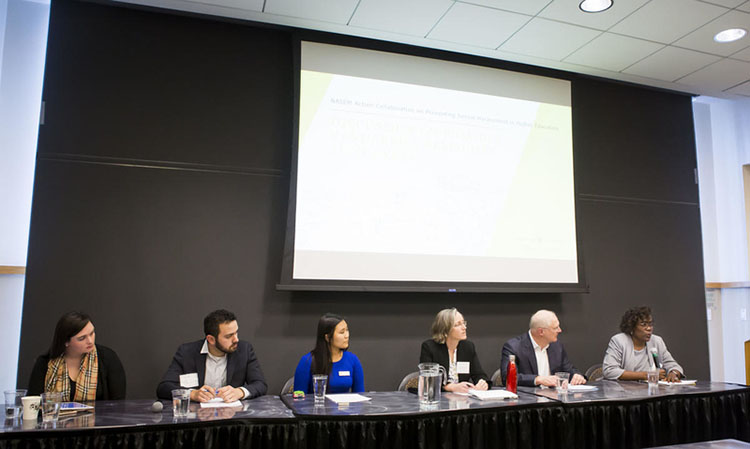 "I feel like I'm generally well-versed in these issues, but I still learned so much over the course of the day," said Katherine Snyder, a Ph.D. candidate in the Department of Biological Sciences and co-founder of Inclusivity in the Biosciences. "I appreciated getting to hear via the webcast from people whose careers are dedicated to researching and addressing the problem of sexual harassment. I left feeling energized and hopeful about the concrete and compassionate strategies that are being implemented by grassroots activists nationwide, by Vanderbilt and by the NASEM."
The Vanderbilt event included on-site panels that focused on VU-specific items, including the results of Vanderbilt's participation in the AAU Campus Climate Survey and Faculty and Postdoctoral Fellow Sexual Harassment Survey as well as responses to the surveys presented by members of the Provost's Sexual Misconduct Prevention Committee.
"The NASEM satellite event was very insightful, whereby the interdisciplinary dialogue underscored the significance of preventing sexual harassment in higher education across all disciplines," said Rolanda Johnson, associate professor of nursing and assistant dean for academics and diversity and inclusion at the School of Nursing. "The feedback and recommendations from faculty, staff and student attendees are critical to the Provost's Sexual Misconduct Prevention Committee as it develops recommendations for the effective prevention of sexual misconduct at Vanderbilt."