Commodore Award nominees announced
Dec. 5, 2019, 2:25 PM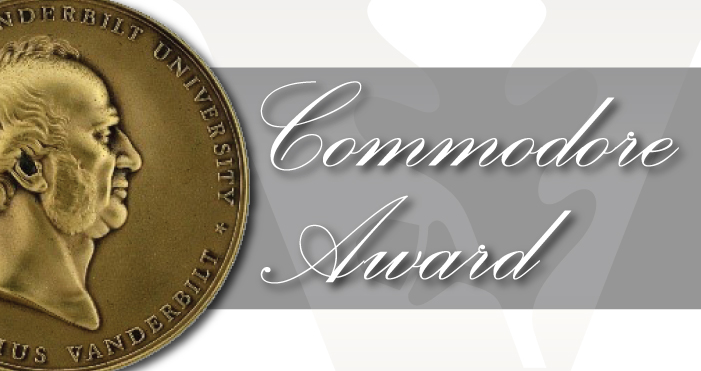 Please join us in congratulating the nominees for the 2019 Commodore Award.
The Commodore Award, Vanderbilt's highest staff honor, will be presented to two full-time regular staff members who have made significant contributions to Vanderbilt University's pursuit of excellence in education, research and community service each year at the annual Service Award Ceremony.
2019 Commodore Award nominees
Chris Ham, Athletics and Student Recreation
Dawn Midyett, Learning and Residential Affairs
Elizabeth Bumpous, Owen Graduate School of Management
Felicia Vaden, Law School
Irina Trenary, School of Engineering
Jerry Phillips, College of Arts & Science
Kristen Riggs, School of Medicine
Magdalena Paszewska, College of Arts & Science
Sandra Weinstein, Law School
Shaniethia Lewis, Public Safety
Sha' Tika Brown, Divinity School
Sheree Wright, General Counsel
Tara Williams, Equity, Diversity & Inclusion
Tonya Brown, School of Engineering
Please extend a warm congratulations to all nominees when you see them on campus.
The Commodore Award recipients will be announced at the 2019 Service Awards on Tuesday, Jan. 28, 2020.