A true Vanderbilt experience is about more than what happens in the classroom. Some of the most valuable learning opportunities are created within residential colleges and other university-sponsored groups. But sometimes a student's available finances can be a barrier to participation. A student-led, university-supported initiative called Experience Vanderbilt is working to minimize these monetary constraints and create more financial inclusion.
Experience Vanderbilt provides students who have financial need with the resources to participate in extracurricular activities such as clubs, sports teams, service trips, campus concerts and Greek life.
"The true essence of college is not just the book knowledge you've learned, but the opportunity you have to interact with different people and learn from unique situations," said Loveis Jackson, a medicine, health and society major who has used Experience Vanderbilt funds for two Alternative Winter Break service trips.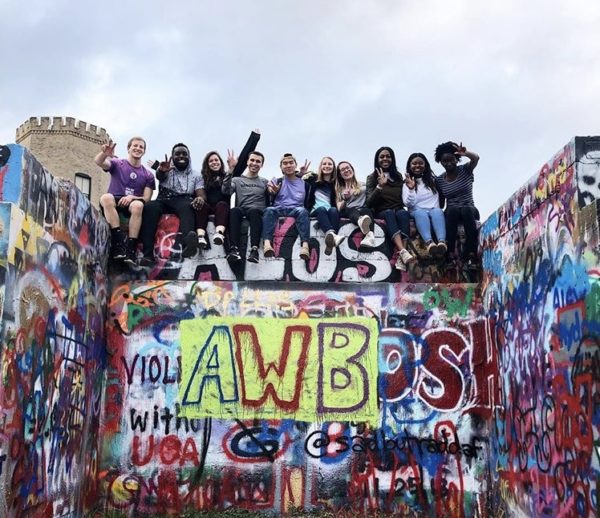 How it works

Students apply for funding through a random selection process and can receive up to $500 for an experience. The selection process runs during specific application windows and is not influenced by an applicant's leadership roles or affiliation with a specific organization.
Experience Vanderbilt is funded through donations from alumni, students, faculty and staff as well as university support. Almost 1,000 students received awards during the 2018-19 academic year.
Added benefits

Students get much more than funding, said economics and philosophy double-major Brandon Wong, who co-chairs Experience Vanderbilt. "It's great for everyone in the Vanderbilt community, because it brings different perspectives together to engage in organizations and have meaningful conversations," he said.
"While it's awesome that Vanderbilt has brought so many students from different backgrounds to campus through the Opportunity Vanderbilt financial aid program, there is still a significant proportion of students who have never experienced what it's like to worry about how you're going to eat that day or how you're going to juggle school and work," he added.
Wong says the ultimate goal is to help improve financial inclusively at Vanderbilt.
"When I come back in five or 10 or 20 years, I want to see a community where students are engaging from all sorts of different backgrounds across every different area of campus," he said.