Wente celebrates early Thanksgiving with students staying on campus during the break
by
Kate Derrick
Nov. 26, 2019, 8:58 PM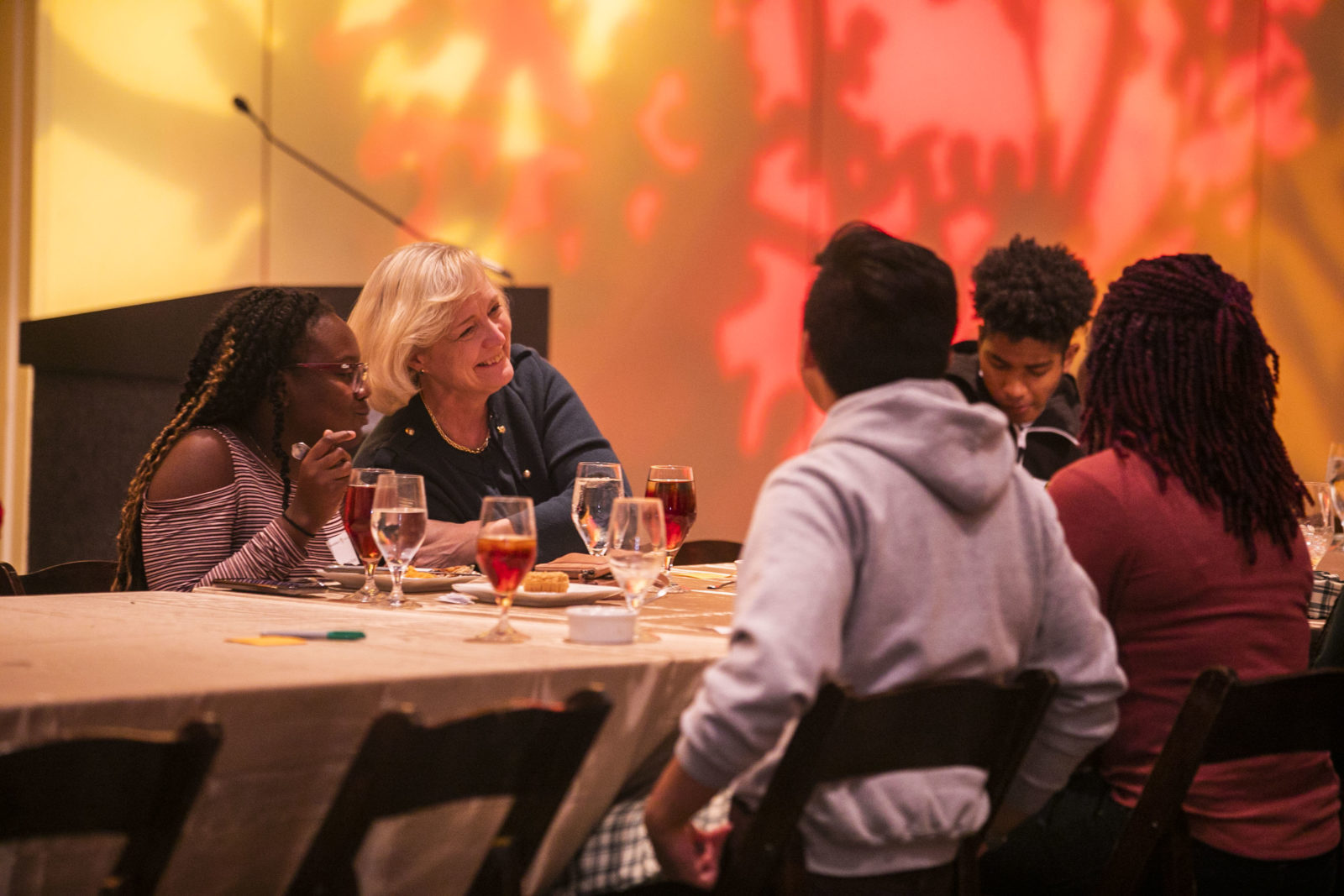 Interim Chancellor and Provost Susan R. Wente joined nearly 150 undergraduate students on Nov. 25 for a Thanksgiving-style dinner in the Student Life Center Ballroom. The students were among those staying on campus during the weeklong break.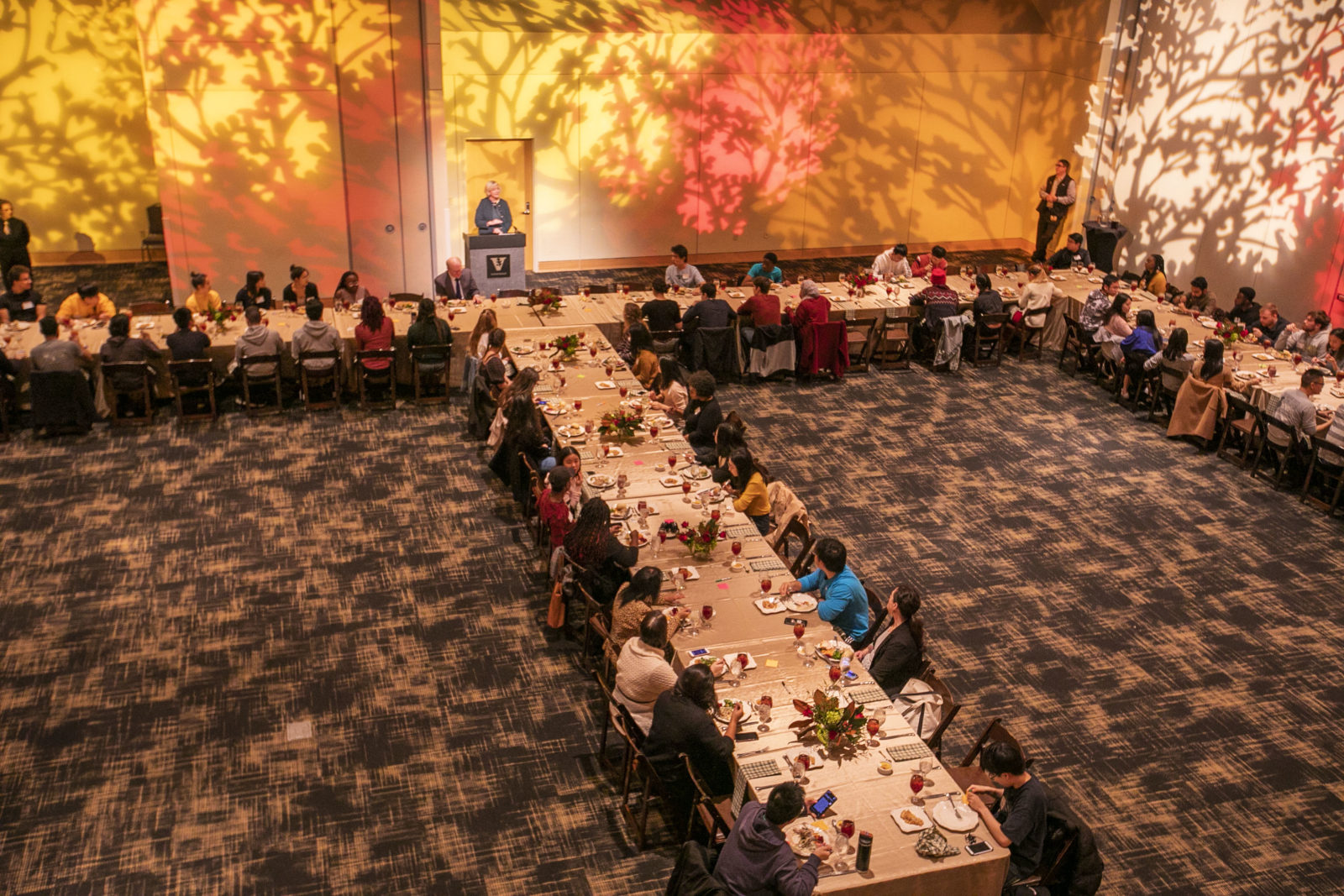 "Tonight's dinner is a time to think about the many perspectives and places from which our students come to be with us here at Vanderbilt," Wente said. "This holiday has evolved into a time for gathering together to be grateful and to give thanks for all that we share. It is about how we connect and take a moment to pause, reflect and celebrate one another."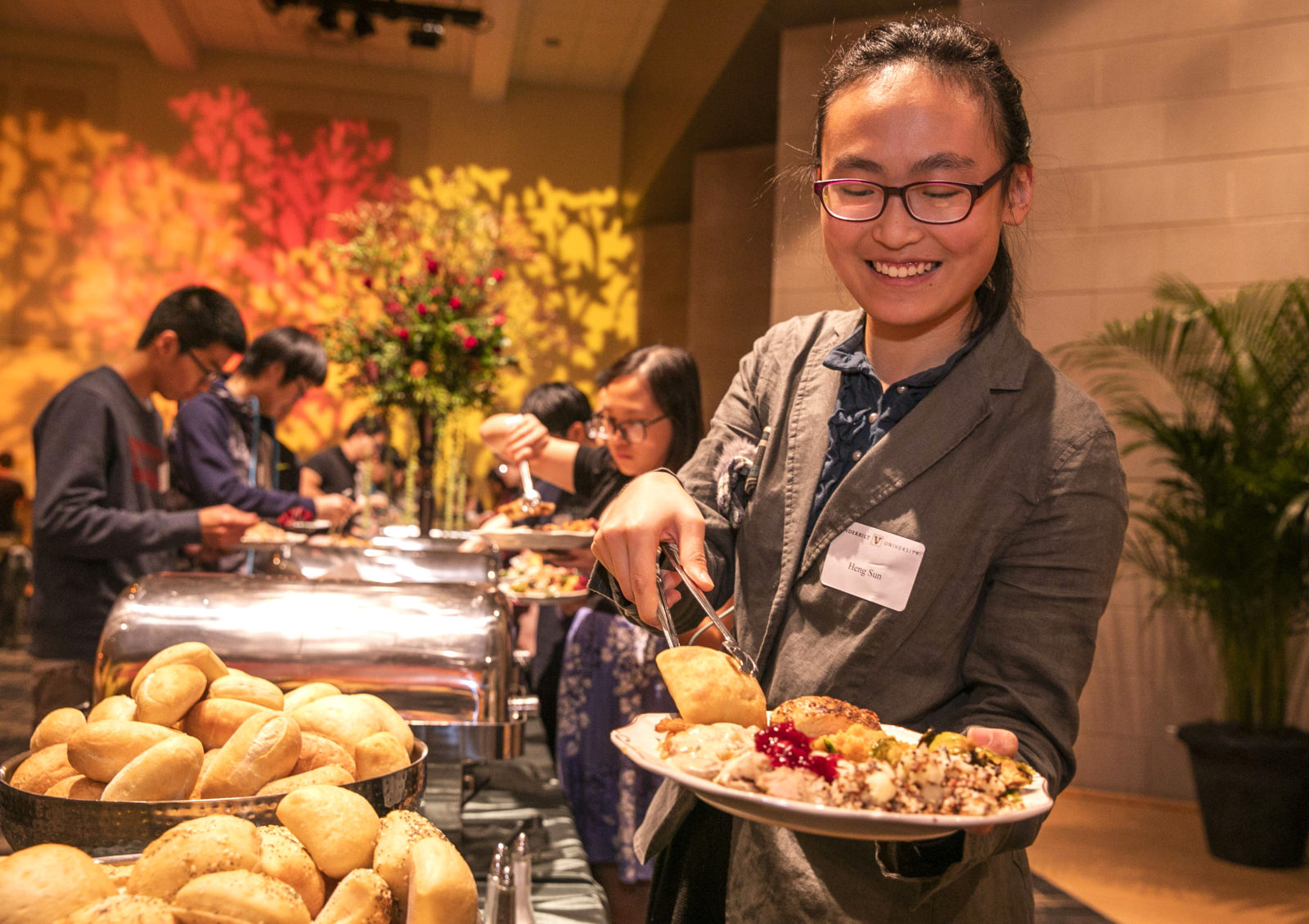 The menu, which included many foods often found at Thanksgiving dinners, featured roasted turkey, halal pan-seared chicken, whipped sweet potatoes, cauliflower and quinoa stuffing, green bean casserole, roasted Brussels sprouts and cranberry sauce. Dessert options included apple pie and pumpkin-spiced crème brûlée.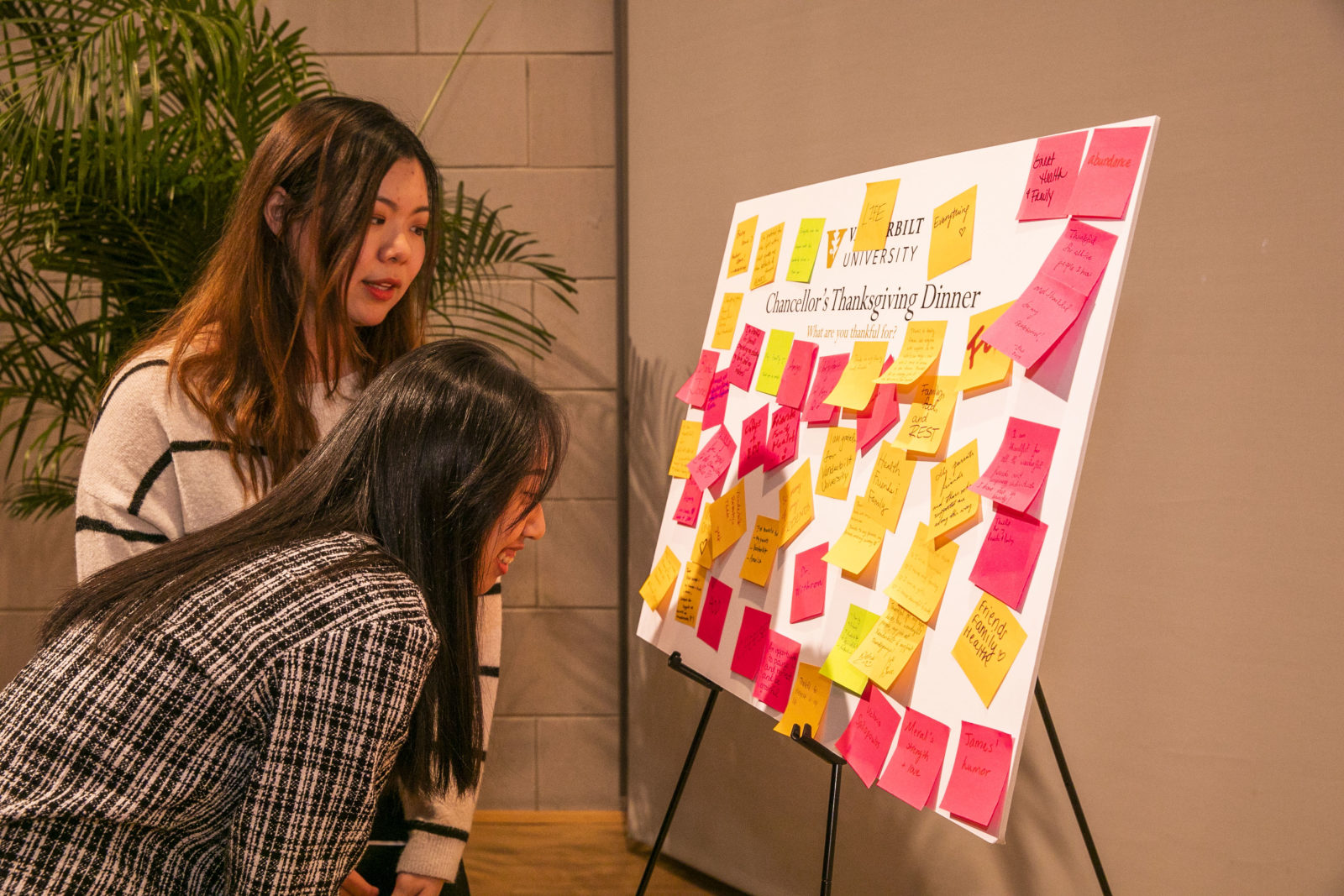 Wente, who was joined at the dinner by her husband, Chris Hardy, encouraged students to share notes of gratitude on a board filled with post-it notes. Students wrote on the post-its that, among many other things, they were grateful for the university, their friends, families, health and many people within the Vanderbilt community.