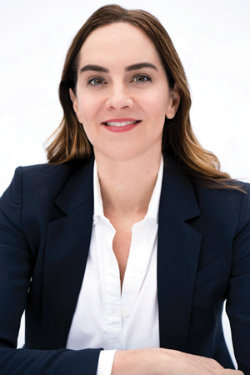 A cognitive psychologist and two investigative writers—all of whom are noted for their deep focus on the future of our planet—will come together for a Chancellor's Lecture Series event at Vanderbilt University on Dec. 3.
Amanda Little, Steven Pinker and Carl Zimmer will sit down with moderator Jon Meacham to consider "2020 and Beyond: Tackling Global Issues in the Decades to Come." The panelists will offer their informed perspectives on ways to solve the world's most pressing future problems.
The discussion will begin at 6:30 p.m. in Langford Auditorium. The Chancellor's Lecture Series is free to attend and open for all but seating is on a first-come, first-served basis, with the doors for this event opening at 5:30 p.m. Free parking is available in the 25th Avenue Garage, including accessible parking.
Click here if you are interested in attending this event.
Little is a writer-in-residence in the Department of English, where she teaches investigative journalism and creative nonfiction. She is the author of The Fate of Food: What We'll Eat in a Bigger, Hotter, Smarter World, which explores the challenges ahead to feeding nine billion people sustainably and equitably in the future. Little devoted five years to traveling through a dozen countries to interview farmers, scientists, activists and engineers in search of answers from those on the front lines of food science, agriculture and climate change.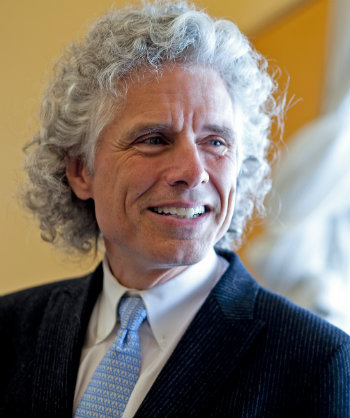 Little also wrote Power Trip: The Story of America's Love Affair with Energy. Her articles have been published in The New York Times Magazine, Vanity Fair, Rolling Stone, Wired and more. She is a recipient of the Jane Bagley Lehman Award for excellence in environmental journalism.
Pinker is the Johnstone Family Professor of Psychology at Harvard University, a TED speaker and best-selling author who has been nominated twice for the Pulitzer Prize. His most recent book, Enlightenment Now: The Case for Reason, Science, Humanism, and Progress, makes the case that the world is getting better, not worse. Enlightenment Now is the follow-up to The Better Angels of Our Nature: Why Violence Has Declined.
Pinker's research on visual cognition and the psychology of language has received numerous honors, including the Troland Research Award from the National Academy of Science. He has been selected as a fellow of the American Academy of Arts and Sciences and the American Association for the Advancement of Science. Pinker has been named by Time as one of the "100 Most Influential People in the World."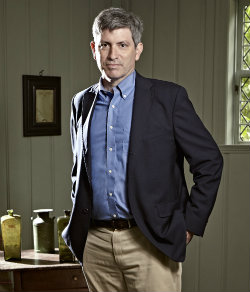 Zimmer has written about science for The New York Times since 2004, and his column, "Matter," has been published weekly since 2013. He has authored 13 books about science, including his latest, She Has Her Mother's Laugh: The Power, Perversions, and Potential of Heredity.
Zimmer has also written for National Geographic, Wired and The Atlantic. His career began at Discover, where he went on to serve as senior editor. He is a frequent guest on public radio programs such as "Radiolab" and "This American Life." He has won many awards for his work, including the Stephen Jay Gould Prize, awarded by the Society for the Study of Evolution to recognize individuals whose sustained efforts have advanced public understanding of evolutionary science.  
Meacham is Distinguished Visiting Professor in the Department of Political Science and holds the Carolyn T. and Robert M. Rogers Chair in American Presidency. His books include American Lion, a biography of Andrew Jackson, for which he won a Pulitzer Prize in 2009. In addition, his biography of George Herbert Walker Bush, Destiny and Power, was named one of the year's best books by both the Washington Post and The New York Times.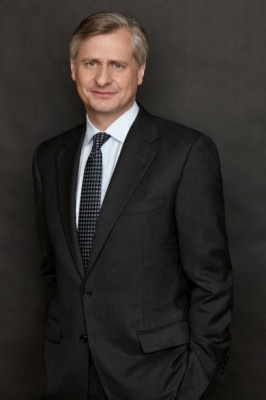 Meacham also wrote The Soul for America: The Battle for Our Better Angels, which looks back at critical times in American history when hope overcame division and fear. Meacham is a regular guest on MSNBC's "Morning Joe" and other broadcasts.
The Chancellor's Lecture Series strives to connect Vanderbilt university and the Nashville community with intellectuals who are shaping our world. Led by Wente, the fall series' theme is "Culture of Respect; Culture of Caring," which aligns with efforts across the university to support and build connections among Vanderbilt's inclusive, cooperative community.
There will be CART services (live captioning) at the event for hearing-impaired audience members. To use the service, please contact us at cls@vanderbilt.edu.
For more information about the series, visit the Chancellor's Lecture Series website, email cls@vanderbilt.edu or follow @VU_Chancellor on Twitter and Instagram.