Media Inquiries
Latest Stories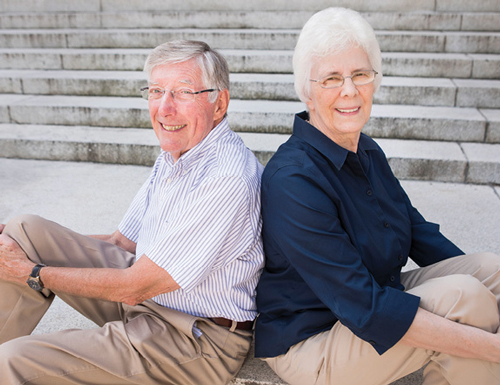 Virginia Shepherd knew in eighth grade that she wanted to become a scientist. Her education and training eventually led to a tenured research scientist position at Vanderbilt University Medical Center and Nashville's Veterans Affairs Medical Center.
Shepherd's passion for science education grew after she attended a national meeting where top scientists encouraged participation in the subject at the K–12 level. In 2000, she launched the Vanderbilt Center for Science Outreach, which promotes STEM education in partnership with local public schools. CSO's programming focuses on cultivating curiosity, discovery and analytical thinking in young children.
Nearly 20 years later, Shepherd and her husband, Charles Brau, emeritus professor of physics, are advancing the center's future by endowing the Shepherd–Brau Director of the Center for Science Outreach at Peabody College. The gift was created through Vanderbilt's Faculty Fellowship Challenge, which supports talented rising faculty stars.
"The center can't continue without a director, so we agreed that supporting a directorship would provide stability for it to grow," says Shepherd, who now serves as director, emerita, of the CSO.
Under Shepherd's direction, the CSO became an international leader in science education. She spearheaded programs including Scientist in the Classroom, Day of Discovery, the School for Science and Math at Vanderbilt, and the Interdisciplinary Science and Research program, all still thriving today. She and Brau also ran the Kids and Computers program until 2008.
The couple cites the center's momentum as motivation to give financially. After winning the 2018 Presidential Award for Excellence in Science, Mathematics and Engineering Mentoring, the center named Jennifer Ufnar, BS'94, research assistant professor of teaching and learning, as its new director. In addition, CSO personnel soon will move into new workspace in Peabody's renovated Mayborn–Home Economics complex.
"With this burgeoning of interest, I think Peabody is prepared to become the premier science education school in the world," Brau says.
—Sydnie Hochstein