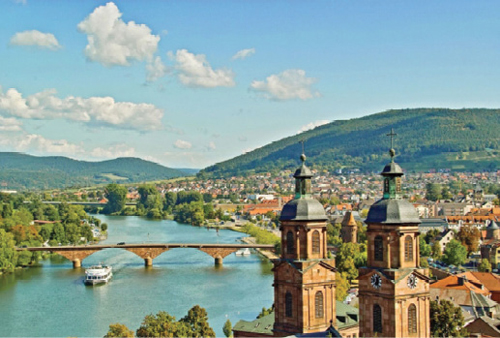 Each year the Vanderbilt Travel Program offers exciting opportunities for alumni, parents and friends. The 2020 lineup features 24 trips, including a scenic Japanese cruise, a journey through Vietnam, and fresh itineraries for popular European destinations.
The shining highlight of the program is the addition of Vanderbilt faculty members. Currently, 12 trips feature faculty, with plans to add more. Each is recruited because of his or her deep background in research on topics related to that trip.
Jane Landers, Gertrude Conaway Vanderbilt Professor of History, will join Commodores on the exotic trip "Crossroads of Cultures—Canary Islands, Morocco and Iberia." This trip is the perfect example of how Vanderbilt faculty enrich the experience for travelers.
"I am especially excited about this trip because these countries are the focus of much of my research," says Landers. "I study and write about some of the earliest Iberian history in what is now called the Atlantic World and look forward to sharing how these places set the patterns of later Iberian conquests and settlements in the Americas."
Landers prepares notes for her trips and shares informal PowerPoint lectures, but so much of the trip will be enriched through more casual settings.
"I also consider discussions with the travelers over meals or during visits to museums or UNESCO sites as an opportunity to share what I've learned in my academic career as well as a chance to exchange ideas with our very well-informed travelers," she says.
Landers has joined Vanderbilt Travel for numerous trips, and each trip has been as rewarding for her as it was for her fellow travelers.
"We have gone to some amazing sites around the world, and the people who have joined us have been great folks who are adventurous, welcome new experiences, and are eager to learn from them. Some have now taken multiple trips with me, and I consider them friends."
Explore the Vanderbilt Travel Program's 2020 trips at vuconnect.com/travel.