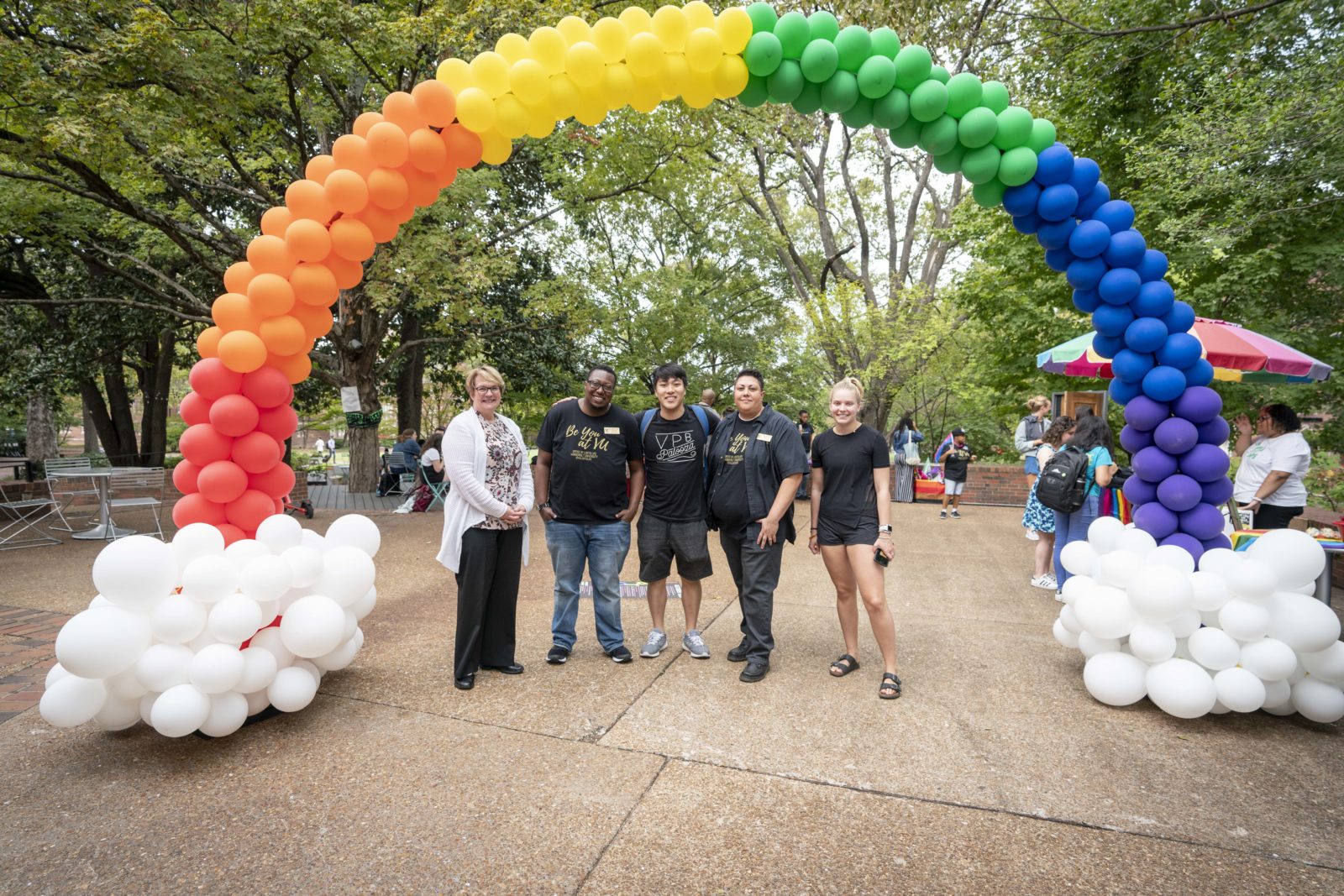 Vanderbilt University marked LGBTQI History Month in October with a series of events honoring lesbian, gay, bisexual, transgender, queer and intersex narratives and history, and by engaging community members in meaningful reflection, programming and education. The Office of LGBTQI Life curated a full calendar of events throughout the month in collaboration with several campus and community partners.
LGBTQI History Month kicked off at Vanderbilt with a workshop titled "Straight Facts about LGBTQI Life." Organized in partnership with the Bishop Joseph Johnson Black Cultural Center, the event provided attendees with the opportunity to learn more about and discuss ways homophobia and transphobia impact the black community.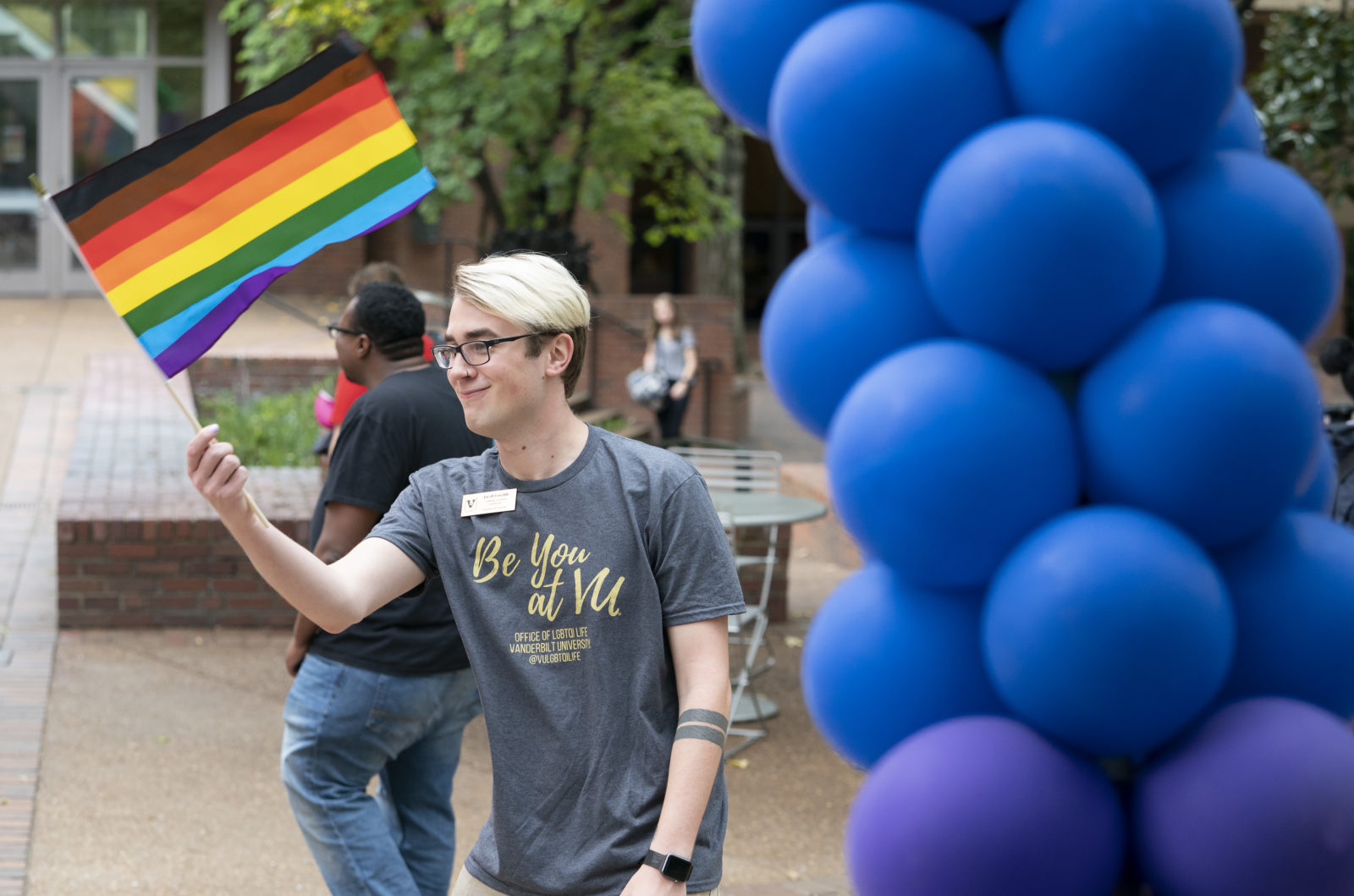 On Oct. 11, the campus recognized National Coming Out Day, which marked its 31st anniversary nationally this year. The day was created to celebrate those who have come out and to support those who have not come out or are unable to. More than 450 people attended this year's celebration, held at Fleming Yard and the Rand Patio. Later in the day, students, faculty and staff also had the opportunity to eat dinner together and attend RuPaul's Werq the World Tour at TPAC.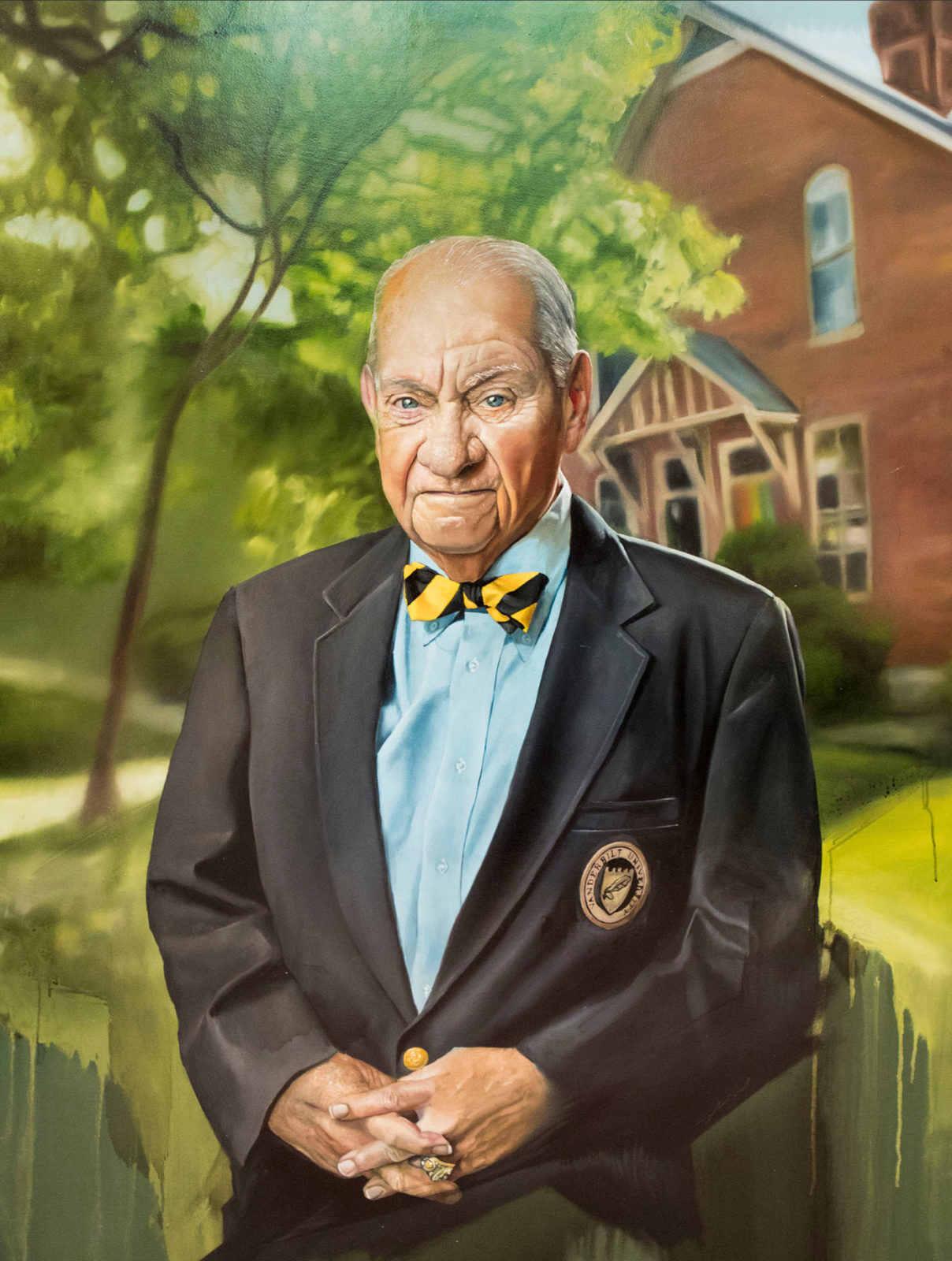 During Reunion weekend, Interim Chancellor and Provost Susan R. Wente unveiled the second round of Vanderbilt Trailblazer portraits in Kirkland Hall. The 2019 series included a portrait of K.C. Potter, dean of residential and judicial affairs, emeritus. Potter, who worked at the university from 1965 to 1998, was supportive of Vanderbilt's LGBTQI community and helped to foster a more inclusive and affirming environment on campus. In 2008, Euclid House on West Side Row, home of the Office of LGBTQI Life, was named in honor of Potter.
The Chancellor's Lecture Series brought actor and activist George Takei to campus on Oct. 2, which also coincided with the university's celebration of Asian Pacific American Heritage Month. Takei spoke about his role in fighting for marriage equality in the United States and his family's experience at an internment camp as Japanese Americans during World War II. The lecture also included a Q&A with Takei, co-led by Kitt Carpenter, E. Bronson Ingram Chair in Economics and director of the LGBT Policy Lab, and Alyson Win, communications chair of the Asian American Student Association.
LGBTQI History month concluded on Oct. 31 with a closing celebration at the K.C. Potter Center. The program included remarks from Director of LGBTQI Life Christopher Purcell, as well as food, desserts and community fellowship.
To learn more about LGBTQI programs and resources on campus, visit the Office of LGBTQI Life website.