Vanderbilt Alumni Impact the World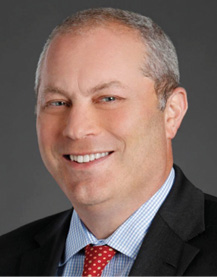 One of my great pleasures as president of the Vanderbilt Alumni Association Board is to highlight some of the Commodores who are leading positive change in the lives of people around the world.
When Justin Miller, BS'09, was a student at Vanderbilt, he witnessed firsthand the grim reality for AIDS patients and their families in Kenya. Determined to make a meaningful change, he is a founder and CEO of CARE for AIDS, a nonprofit that has provided holistic health care solutions for more than 14,000 families in Kenya and Tanzania living with HIV/AIDS. You can learn more at careforaids.org.
Kim R. Ford, BS'03, passionately believes in helping families gain opportunities to thrive. She is president and CEO of Martha's Table, a nonprofit known for its leadership in providing educational, health and family support for residents of Washington, D.C. You can read more about Kim's work at marthastable.org.
Tired of hearing about the disparity of female professionals in the tech industry, Kimberly Bryant, BE'89, decided to do something about it. As founder of Black Girls CODE, she introduces an ever-growing number of girls of color to technology, computer programming and entrepreneurial concepts. The nonprofit organization plans to train 1 million girls by 2040. Read more at blackgirlscode.org.
Rashed Fakhruddin, BE'91, advocates for ending domestic violence toward women as a YWCA board member and as an ambassador for AMEND Together. He also builds bridges within the Nashville community as director of community partnerships for the Islamic Center of Nashville and as an engineering supervisor at Nashville Electric Service, speaking to thousands of area high school students and mentoring aspiring engineers. Learn more by following him at instagram.com/rashed_daddy.
In addition to these accomplishments, Justin, Kim, Kimberly and Rashed also support Vanderbilt through philanthropy and as volunteers. Their stories add to Vanderbilt's undying legacy of leadership that brings pride to alumni everywhere.
—DAN LOVINGER, BA'87