Media Inquiries
Latest Stories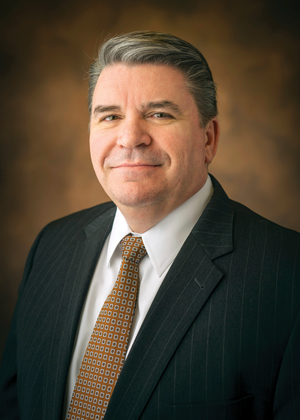 In his 13 years at Vanderbilt, Vice Provost Douglas L. Christiansen, who oversees undergraduate admissions and enrollment management, has helped spark a renaissance at the university. The number of applications to Vanderbilt—from across the U.S. and around the world, as well as from a wide spectrum of students with diverse socioeconomic backgrounds—has more than doubled since Christiansen joined the university in 2006, and they continue to notch record highs.
A nationally renowned figure in higher education, Christiansen has consulted with many top universities and colleges on best practices in admissions and enrollment management. He also continues work around educating high school counselors and others as an associate professor of public policy and higher education at Vanderbilt Peabody College of education and human development. In addition, Christiansen recently completed two terms as chair of the board of trustees for the College Board and now serves as trustee and past chair.
While Christiansen's professional expertise gives him broad knowledge about the ways students consider their college choices, he's also seen the process up close. He and his wife, Amy, successfully guided their own two sons through the college search process.
Christiansen offers a few tips here for helping your child execute a successful college search process.
---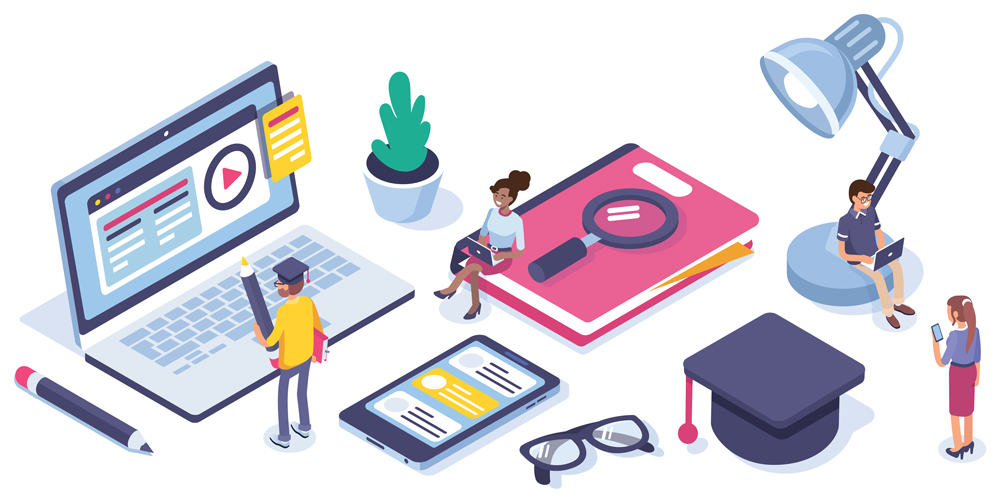 1. Get organized
The process can feel complicated and overwhelming, Christiansen says, noting there are some 4,000 accredited institutions in the U.S.—a lot of choices. Bringing some level of organization into the college search will help prepare students for the actual application process. Christiansen suggests breaking down the list of search parameters, considering location, size and academic programs first. Other important factors may include the range of activities offered, student diversity, residential features, study abroad opportunities and the weather. "Help your child build a spreadsheet that includes features they are looking for at college, questions they have, and notes about various schools," he advises.
2. Research and learn
There are many ways to research colleges. First, peruse websites. "Most college websites offer excellent information for prospective students and families," Christiansen says. "You can learn a lot about what academic programs are offered, the size and makeup of the student population, the location of the school, student clubs and organizations, study abroad offerings, and available extended academic programs." Sites also often feature interesting videos and ways to connect with current students. Second, engage with online college search platforms such as College Board's Big Future site. These kinds of sites offer ideas that help students find colleges that will match their interests. "The sites are fun to use and allow students to change search criteria often." Finally, connect with your child's high school counselor. "High school counselors are often under-utilized experts," he says, "who can help guide students toward best-fit institutions." Prospective applicants also should get on mailing lists. Whether through print mailings, email campaigns or social media, colleges push out information covering everything from academic programs to campus life.
3. Consider finances
Throughout the college search, it's important to help your child research financial aid opportunities. "Our Opportunity Vanderbilt financial aid program, for example, is one of the most robust programs offered, and we are among the few highly selective schools that also offer merit-based scholarships," Christiansen says. "Learn about both need- and merit-based aid offerings at schools your child is considering." He cautions parents not to make the mistake of looking only at the "cost of attendance" information on websites—it's important to pair that information with the institution's financial aid offerings.
4. Visit when possible
There's nothing like visiting a college campus to get the feel of that particular community. Parents and students can learn a lot by planning a few visits to very different kinds of schools: large state schools, small liberal arts colleges, medium-sized private universities, etc. If visiting isn't possible, take advantage of the virtual tours offered on many college websites, Christiansen suggests, and connect with local alumni who may offer other perspectives about their own campus experiences.
5. Play a supporting role
Parents play a vital supporting role in the college search process. As Christiansen explains, "One of my biggest takeaways as a parent was that the college search process involves an important family discussion that ends with the student's making the final decision." Throughout it all, he says, try to keep an open mind, and enjoy watching your child solve the puzzle of choosing the right college.
---