Media Inquiries
Latest Stories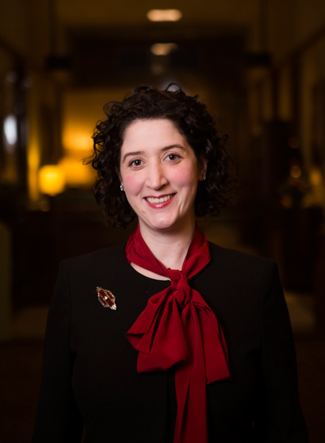 Vice Chancellor, General Counsel and University Secretary Ruby Shellaway recently joined five other Nashville leaders for a panel discussion focused on building a diverse and inclusive legal team as part of a continuing legal education seminar for Nashville-area law firm partners and in-house counsel. The October program was organized by legal services company Latitude in partnership with the law firm Bone McAllester Norton.
The panel discussion touched on topics such as the importance of having diversity within a team, the legal guidelines related to recruiting, interviewing and hiring individuals, best practices for creating and sustaining a culture of inclusion, how to retain lawyers from a diversity of background and more.
The other panelists in addition to Shellaway were: Charles Robert Bone, member, president and CEO of Bone McAllester Norton PLLC; Robert W. Horton, member with Bass, Berry & Sims PLC; Jennifer M. Lankford, senior corporate counsel for Cracker Barrel Old Country Store, Inc.; Yanika Smith-Bartley, vice president and special counsel–diversity and inclusion for Asurion; and Candice L. Reed, executive vice president of Nashville-based Latitude.
"The Office of the General Counsel is committed to fostering an environment that embraces and includes all," Shellaway said. "We reflect the university's commitment to equity, diversity and inclusion and were excited to share our experiences with others as we continue to tackle these critical issues and build a team to support every aspect of the university's mission."
Shellaway and the Office of the General Counsel stand out for their efforts to promote diversity and inclusion in the legal field. The office consistently works to advance inclusive excellence on its internal team and with the law firms with whom it collaborates on university legal matters. Last year, the office hosted its first Diversity Open House, inviting a diverse array of law firms, bar associations, attorneys and firm representatives with whom Vanderbilt can partner with on future projects. Additionally, Shellaway is a member of the AdvanceLaw group, which works to foster diversity and inclusion for outside counsel. Vanderbilt is the first university to join AdvanceLaw.
To learn more about the Office of the General Counsel, which provides legal advice to support Vanderbilt community members in a broad array of areas, including research matters, contracts, grants, intellectual property, employment law, student life, tax law and workers' compensation, visit the Office of the General Counsel website.