Nominations are open for the 2019-20 Diversity Leadership Awards recognizing staff members who demonstrate exemplary leadership that puts the ideals of equity, diversity and inclusion into practical action.
Nominations can be submitted by staff, students, faculty or postdoctoral scholars through the online nomination form. The deadline for nominations is Monday, Nov. 25.
Submit nominations for the Diversity Leadership Award. >>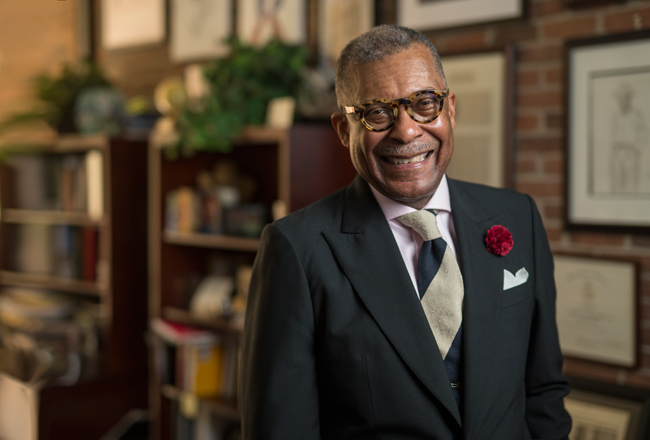 "The Diversity Leadership Awards recognize staff members who reflect and elevate our values of equity, diversity, inclusion, respect and belonging," said Dr. André  L. Churchwell, interim vice chancellor for equity, diversity and inclusion and chief diversity officer. "I am inspired and thankful to the many staff members across our community who have committed themselves to advancing these values and fostering an environment where all are able to thrive."
The annual award is presented to a staff member who has exhibited an outstanding commitment to equity, diversity and inclusion and has demonstrated exemplary contributions to developing a culturally diverse and welcoming university community reflective of inclusive excellence. This year, the Diversity Leadership award will be presented to two staff members at the Service Award Ceremony in January.
The recipients of this award will have demonstrated a high regard for diversity in one or more of the following ways:
Impact: An individual who substantially enhances the university's equity, diversity, inclusion, engagement and trust efforts.
Performance: An individual who reflects and achieves a high level of service, dedication, compassion and applied skills in support of equality, diversity and inclusion.
Awareness: An individual who exhibits an increased awareness about equity, diversity and inclusion in accordance with Vanderbilt University's mission.
Candidates must be regular full-time staff members with three years of consecutive Vanderbilt service and cannot have previously received the award. All full-time staff, whose role is not specifically dedicated to equity, diversity and/or inclusion are eligible for consideration.
For questions about the Diversity Leadership Award, contact Tara F. Williams in the Office of the Vice Chancellor for Equity, Diversity and Inclusion.