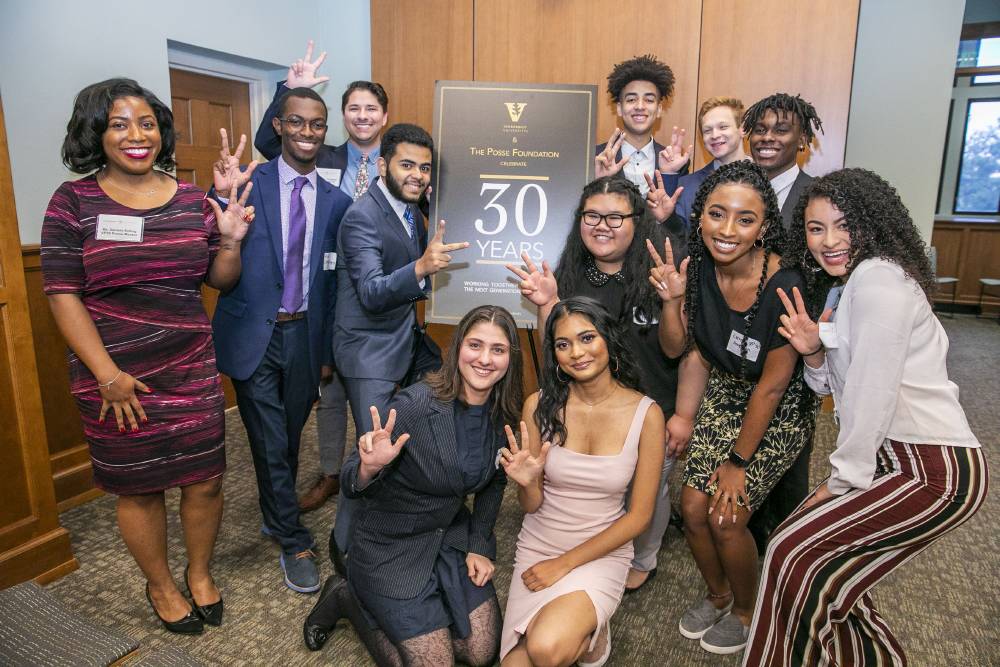 The beauty of Vanderbilt's campus was on full display Oct. 18–19, as more than 4,800 alumni and guests celebrated Reunion and Homecoming Weekend 2019. Undergraduate classes ending in 9 and 4, as well as graduates of Owen Graduate School of Management, the School of Nursing and Vanderbilt Law School were all in attendance.
Alumni had the option of taking part in more than 130 activities and events. Friday's highlights included a variety of campus tours showcasing the university's history, architecture and unique botanical offerings. Other tours explored the role of women since the university's earliest days, the Wond'ry at the Innovation Pavilion, the newly renamed David Williams II Recreation and Wellness Center, and other athletics facilities.
Friday's Commodore Classrooms offered topics such as legislative effectiveness and the future of the Vanderbilt campus, while the Vanderbilt Navy's ROTC Alumni Association hosted its 11th annual National Security Symposium. Interim Chancellor and Provost Susan R. Wente also covered a variety of topics during her university update, including major initiatives for students, highlights from the previous year, and a call for alumni to remain involved.
The blue skies of Friday gave way to clouds on Saturday, but that didn't dampen the spirits of fans who gathered for the Homecoming Tailgate. With its classic Southern buffet, kids' activities, and visits from the band and cheerleaders, it was the perfect family event.
The weekend was capped off by a 21–14 'Dores victory against SEC rival Missouri. During the game, the Class of 1979 was announced as the winner of the coveted Reunion Cup, an award based on giving participation, attendance and volunteerism. Interim Chancellor Wente was then presented with the Reunion check totaling $39,167,842—one of the largest amounts in recent history.