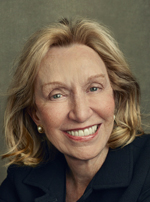 The Faculty Senate will host a community conversation for faculty and staff from noon to 1 p.m. on Friday, Nov. 1, to discuss themes from the Chancellor's Lecture Series event with presidential historians Doris Kearns Goodwin and Jon Meacham taking place the prior evening.
The community conversation will take place in Alumni Hall's first-floor lounge.
The Nov. 1 conversation will be led by Vanessa Beasley, vice provost for academic affairs and dean of residential faculty and associate professor of communication studies; Dana Nelson, Gertrude Conaway Vanderbilt Chair in English and professor of women's and gender studies; and Thomas Alan Schwartz, Distinguished Professor of History and professor of political science.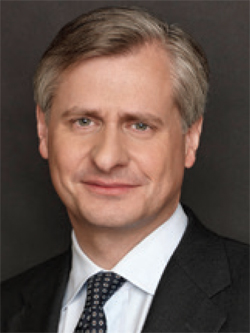 The discussion will center on themes brought up during the Chancellor's Lecture Series event featuring Goodwin and Meacham, both Pulitzer Prize winners for their biographies on Franklin and Eleanor Roosevelt and Andrew Jackson, respectively. The two will discuss "Lessons of Presidential Leadership" beginning at 4:30 p.m. Oct. 31 in Ingram Hall at the Blair School of Music. Meacham is Distinguished Visiting Professor in the Vanderbilt Department of Political Science and holds the Carolyn T. and Robert M. Rogers Chair in American Presidency.
The Faculty Senate will host a series of community conversations following each fall Chancellor's Lecture Series event to allow faculty and staff to discuss the themes and ideas that arise in the signature CLS events. The conversations are part of the senate's 2019-20 emphasis on themes of community and civility.