Media Inquiries
Latest Stories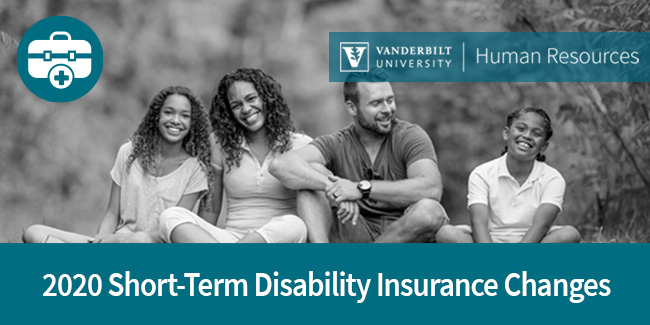 Vanderbilt announces changes to short-term disability (STD) coverage for 2020. Starting Jan. 1, there will no longer be both traditional and enhanced STD plans. Currently, Vanderbilt offers traditional STD coverage for eligible staff members during their first year of service. After their one-year anniversary, eligible staff members may elect the enhanced STD.
New for 2020, all eligible staff members will be able to elect the enhanced STD plan during their new hire enrollment window; there will be no waiting period.
Short-term disability insurance provides nearly full income replacement if you are unable to work for an extended period due to an approved medical condition. Vanderbilt's short-term disability insurance plan provides a no-cost base coverage, which is paid for by Vanderbilt, and buy-up coverage, which is paid for by the employee. The base portion pays 66.7% of your weekly wages on the first $24,000 of annual base salary with a two-week waiting period (14 calendar days). Costs for the buy-up depend on your annual salary.
You may opt out of the buy-up coverage at any time by going to My VU Benefits. If you wish to re-enroll in the buy-up coverage at another time, you will be subject to medical review and you could be denied.
For more information, visit vu.edu/oe.