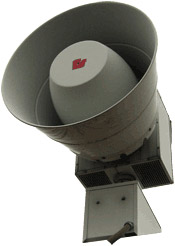 Vanderbilt University Public Safety will conduct tests of the Vanderbilt outdoor warning notification system on Thursday, Oct. 24, and Friday, Oct. 25.
The tests will include an audible message followed by a steady tone, which might occur a few times each day.
"This full-scale system test provides the university with the opportunity to continually update and advance our emergency notification network for the Vanderbilt community," said Johnny Vanderpool, director of emergency preparedness, fire and workplace safety.
For more information, visit the Emergency Preparedness website.