Media Inquiries
Latest Stories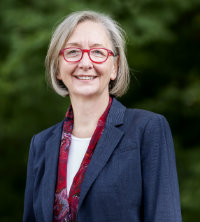 Gear2Go, a new technology-lending service available to Vanderbilt students, faculty and staff, is now available at the Stevenson Science and Engineering Library.
Audio-visual technology available for check-out includes DSLR cameras, GoPro cameras, 360 cameras, digital recording devices, microphones and VR headsets.  Much of this technology is available in portable kits with all the necessary attachments packed inside and ready for check out. The program also includes maker kits, chemical modeling kits and an anatomical skeleton.
"We have had a loaning program for laptops and iPads for years," said University Librarian Valerie Hotchkiss. "But since the arrival of Honora Eskridge, director of the Stevenson Science and Engineering Library, we have taken it to new levels, adding scientific equipment over the past two years. Now, with the help of the university, we have expanded and rebranded, with Gear2Go offering everything from cameras and VR sets to Raspberry Pi kits."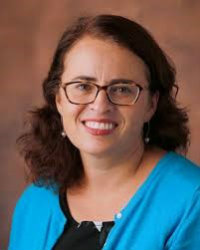 "This program provides access to technologies that can enhance a class project, enable an instructor to try a different teaching method or just allow for exploration of a new hobby without having to commit to a purchase before trying a piece of equipment," Eskridge said. "We are always looking for new and better ways to meet the information and research needs of the campus community."
The library offers programs to accompany Gear2Go, including workshops for hands-on equipment training and events that explore how technology can impact scientific and scholarly communication.
In addition to the Heard Libraries, a number of other university units provide support for digital services and projects across campus, including the Center for Teaching, Advanced Computing Center for Research and Education, Center for Digital Humanities, Data Science Institute and Research IT Service.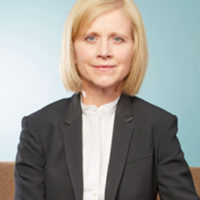 "As part of the recent restructuring of units that offer digital resources and services across campus, we sought input from the university community on new tools for teaching and scholarship that will foster innovation and meet student and faculty needs for learning and discovery," said Tracey George, vice provost for faculty affairs and the Charles B. Cox III and Lucy D. Cox Family Chair in Law and Liberty. "This new technology-lending service is one of the ways that we are expanding availability and ease of access to digital resources to support our academic mission. We look forward to announcing new initiatives in the future."
Gear2Go equipment is available at the Stevenson Library for check-out to anyone who has Vanderbilt library privileges.
For more information and to view check-out policies, visit the Gear2Go web site or email Honora Eskridge.