Media Inquiries
Latest Stories
Neurotoxicity caused by nerve agents, pathogenic proteins and other toxic chemicals is a well-researched and serious threat to humans. For example, acute exposure to lethal levels of these compounds is commonly studied and is recognized for having extreme short-term, even fatal, effects. 
But when it comes to long-term, less-than-lethal exposure to organophosphate compounds such as pesticides, insecticides and similar nerve agents, the available research is less clear.
That could soon change, thanks to a new Vanderbilt study funded by a grant from the Environmental Protection Agency and led by David Cliffel, the Cornelius Vanderbilt Professor of Chemistry, which seeks to construct a new in vitro platform and reliable approach for future studies into these organophosphate compounds. Vanderbilt is one of only four universities nationwide to receive funding from the selective $4.25 million EPA program entitled: "Advancing Actionable Alternatives to Vertebrate Animal Testing for Chemical Safety Assessment", which seeks to find alternative testing methods by 2035. A second Vanderbilt project is led by Dr. Kevin Osteen, professor of obstetrics and gynecology, pathology, microbiology and immunology, in Vanderbilt University Medical Center.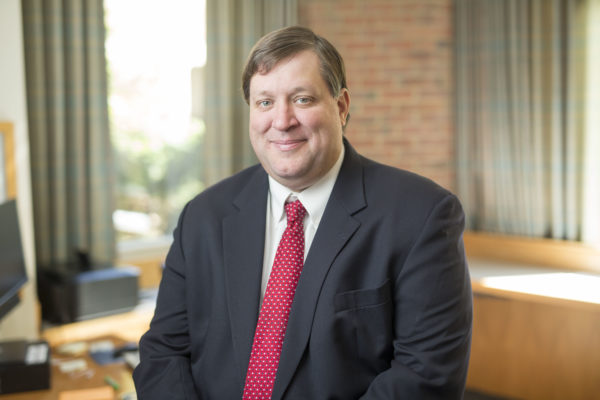 While most current research focuses strictly on apoptosis, or the death of cells, in animal models to study the long-term effects of toxins – a largely incomplete process of research which leaves gaps in data and quantitative knowledge – the new Vanderbilt study will fill the gaps by bringing a holistic, "systems biology" approach to research, including miniaturized experiments, analytics and informatics.
The study hinges on one of Vanderbilt's scientific achievements: the organ-on-chip device, known as the NeuroVascular Unit, or NVU. Developed in collaboration with John Wikswo, Gordon A. Cain University Professor at the Vanderbilt Institute for Integrative Biosystems Research and Education, the unique device replicates a vascular chamber, brain chamber and microfluidic controls and it would allow for long-term observation of cell-to-cell communication – opening up new avenues to study how well the blood-brain barrier protects humans against the long-term, post-exposure effects of organophosphorus compounds.
"With this study, we're testing whether our human-based model on the NVU could outperform an animal-based model, and whether the results of these studies could reduce testing costs and give us more precise data," said Cliffel. "The overall hope for this study is that we walk away with both an improved idea of what the actual toxicity mechanisms look like in humans, and a human-based method for testing, tracking and profiling a variety of other organophosphate compounds, allowing us to move away from animal use in chemical safety testing."