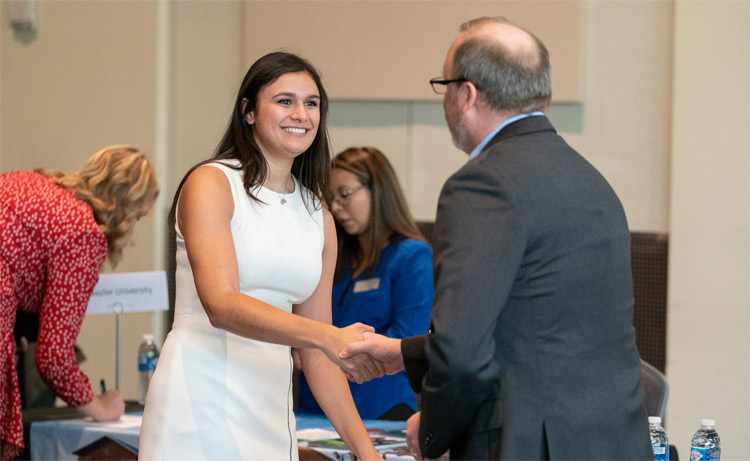 The Vanderbilt Career Center hosted its annual Law School Fair and Graduate School Fair at the Student Life Center Oct. 10.
Data collected in 2018 shows that 24% of graduating students pursue advanced degrees. The Career Center hosted top colleges and universities at both fairs and helped facilitate meaningful conversations.
The Career Center also partnered with various campus offices, such as The Writing Studio, to host four prep sessions:
Standout Statements
How to Pick Your Program
What Are Grad Schools Looking For?
Grad School and You: Finding Your Place
 If a student is interested in pursuing an advanced degree, they should schedule an appointment with their career coach.