Media Inquiries
Latest Stories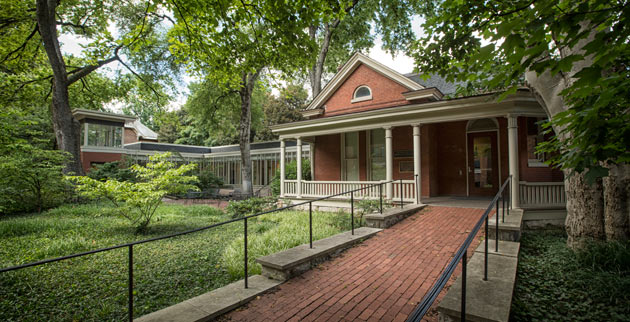 The Bishop Joseph Johnson Black Cultural Center will celebrate its 35th anniversary during Reunion Weekend. The center, which was dedicated in April 1984, will mark the milestone with numerous events and programs. All events will take place at the Black Cultural Center.
Thursday, Oct. 17
Legacy Pioneer Portraits Unveiling: The BCC will reveal two new Legacy Pioneer portraits, painted by James Threalkill, BS'79, depicting Vanderbilt community members who have made the university a more inclusive space for black students, faculty and staff. Attendees also can view the 10 portraits revealed during the 2018 Reunion Weekend. 4–5 p.m.
Friday, Oct. 18
Black Vanderbilt State of the Union Welcome and Tour: The BCC will conduct a tour showcasing the building's new spaces and its historical components. The tour will highlight renovations and updates made to the building since 2004. A brief presentation on the state of Black Vanderbilt will follow.
11 a.m.–noon
Legacy Pioneer Lecture: Each year, the BCC invites a distinguished alum, faculty or staff member to share about their Vanderbilt experience. This year's speaker is Dr. Ray Winbush, the first director of the Black Cultural Center. Past speakers include Larry Wallace, the first black president of Vanderbilt Student Government, and Robert Moore, the first president of the Afro-American Association, later known as the Black Student Alliance. 2–3:30 p.m.
Black Cultural Center Anniversary Celebration and Bishop Joseph Johnson Portrait Unveiling: The BCC will host a special program to acknowledge the past directors of the center and their respective accomplishments. Included in the event will be brief remarks from the granddaughter of Bishop Joseph Johnson to lead into the portrait unveiling at 4:30 p.m. The Vanderbilt Trailblazer portrait of Johnson, painted by renowned artist Simmie Knox, will be formally dedicated in its permanent space inside the BCC. The portrait has hung in Kirkland Hall since its initial unveiling in October 2018. 3:30–5 p.m.
Saturday, Oct. 19
The Blackout AVBA/BCC Tailgate Event: A tradition established in 2017, "The Blackout" is a community celebration including food, music and fun for returning alumni and current students, faculty and staff. Noon