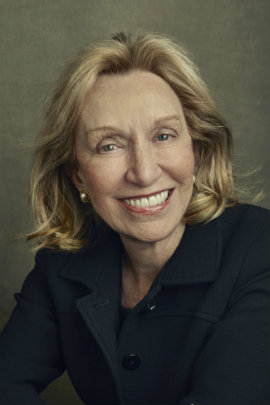 Pulitzer Prize-winning presidential historians Doris Kearns Goodwin and Jon Meacham will discuss "Lessons of Presidential Leadership" when Goodwin returns to Vanderbilt University for the Chancellor's Lecture Series on Oct. 31.
Interim Chancellor and Provost Susan R. Wente will host the free event beginning at 4:30 p.m. in Ingram Hall at the Blair School of Music.
Goodwin, recipient of Vanderbilt's prestigious Nichols-Chancellor's Medal and the 2009 Senior Day speaker, will engage with Meacham on the core tenets of past presidential leadership in the context of today's globalized political landscape.
Goodwin graduated magna cum laude from Colby College and earned a doctor of philosophy in government from Harvard University. She traces her career as a presidential historian and author back to her days as a White House Fellow during the Lyndon Johnson presidency. Although Goodwin had opposed Johnson's Vietnam War policies, she was assigned to work with him and later assisted in the writing of his memoirs. Her first book, the critically acclaimed Lyndon Johnson and the American Dream, was published in 1976. She has authored several other books on U.S. presidents and their families, including No Ordinary Time: Franklin and Eleanor Roosevelt: The Home Front During World War II, for which she was awarded the Pulitzer Prize.
The Oscar-winning film Lincoln is based in part on her 2005 book Team of Rivals: The Political Genius of Abraham Lincoln, and she was a close collaborator with Steven Spielberg on the movie.
Her seventh and most recent book, Leadership in Turbulent Times, was published in 2018, drawing upon her research of the four presidents she has studied most closely—Abraham Lincoln, Theodore Roosevelt, Franklin D. Roosevelt and Lyndon B. Johnson (in civil rights). The book focuses on how they first recognized leadership qualities within themselves and were perceived by others as leaders.
Goodwin's extensive expertise on U.S. presidents and their leadership have made her a sought-after commentator on national television programs, including Meet the Press and Late Night with Stephen Colbert. In addition, she is a loyal fan of the Boston Red Sox and has the distinction of having been the first woman to enter the Red Sox locker room.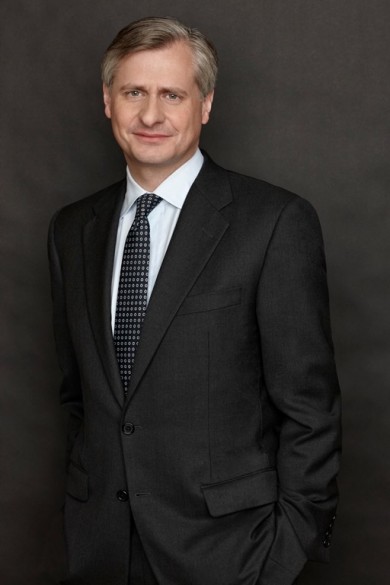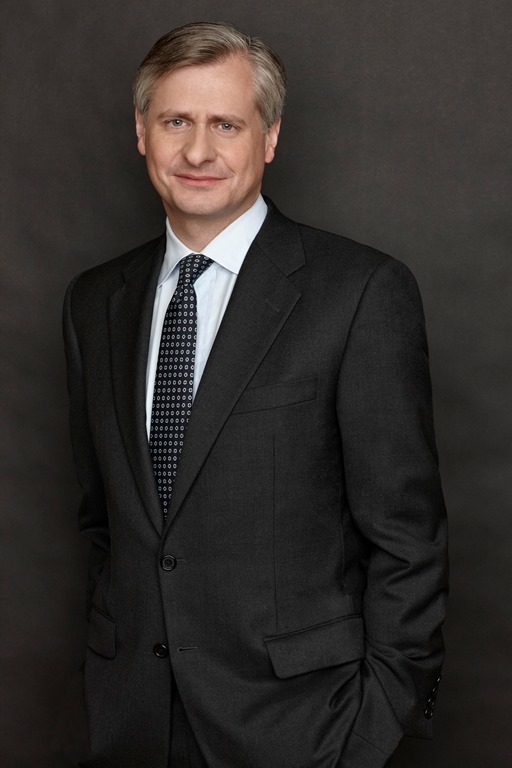 Meacham is Distinguished Visiting Professor in the Vanderbilt Department of Political Science and holds the Carolyn T. and Robert M. Rogers Chair in American Presidency. His books include American Lion, a biography of Andrew Jackson, for which he won a Pulitzer Prize in 2009. In addition, his biography of George Herbert Walker Bush, Destiny and Power, was named one of the year's best books by both the Washington Post and The New York Times. Bush's family asked the author to speak at the former president's funeral in 2018.
Meacham also wrote The Soul for America: The Battle for Our Better Angels, which looks back at critical times in American history when hope overcame division and fear.  He recently co-authored Songs of America: Patriotism, Protest and the Music that Made a Nation with musician Tim McGraw.
Meacham is a regular guest on MSNBC's "Morning Joe" and other broadcasts. He graduated summa cum laude from The University of the South.
The Chancellor's Lecture Series strives to connect the university and the Nashville community with intellectuals who are shaping our world. Led by Wente, the fall series' theme is "Culture of Respect; Culture of Caring," which aligns with efforts across the university to support and build connections among Vanderbilt's inclusive, cooperative community.
Admission to the Chancellor's Lecture Series event with Goodwin and Meacham is open on a first-come, first-served basis, with the doors of Ingram Hall opening at 3:30 p.m. Following the one-hour conversation, there will be a book-signing from 5:45 to 6:30 p.m. Confirm your attendance for the event.
Free parking is available in the West Garage and also in the 25th Avenue Garage (enter on Highland Avenue).