Visit Barnes & Noble pop-up shop in Vandyville this Saturday
Oct. 8, 2019, 6:00 PM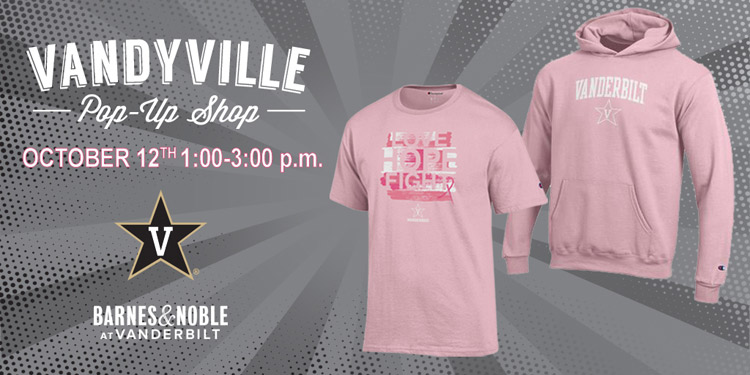 All faculty, staff, alumni and fans are invited to stop by the Barnes & Noble pop-up shop in Vandyville this Saturday, Oct. 12, from 1 to 3 p.m., at the corner of Jess Neely Drive and Natchez Trace. This week's shop will feature pink items for breast cancer awareness.
Remember to show your Vanderbilt ID to receive 10% off your purchases, and be sure to visit the balloon artist as he works his magic for all to enjoy.
The pop-up shop provides a great opportunity to stock up on official team gear before heading into Vanderbilt Stadium to cheer on the Commodores as they take on the UNLV Rebels. Kickoff is schedule for 3 p.m.