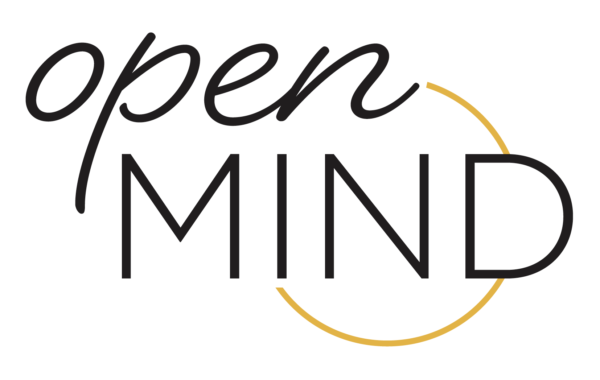 Several years ago, I was mentoring a student in my laboratory in the Department of Cell and Developmental Biology at Vanderbilt. We were not making as much progress with an experiment as we would have liked. I felt the student's frustration. I urged them to trust the process—to adjust their procedure based on the prior outcome and give it one more try.
I have learned many times throughout my career as a scholar and an administrator that trust is critical to achieving a constructive outcome in nearly every situation. Of my three guiding principles as interim chancellor and provost—trust, transparency and teamwork—trust is especially personal. It is at the root of our individual decisions and is intimately tied to making meaningful progress in our lives and in our careers, but it is also critical to our work together as a university community.
As a mindset and an action, trust goes hand in hand with optimism and the belief that by working together and trying new approaches, we will move forward. These values are essential in today's society, especially at a time when it feels like trust is eroding—trust in government, in institutions and in fellow citizens. But at Vanderbilt, we have an opportunity to model the power that trust can have to transform our work and our community. It is implicit in our mission that learning and discovery can lead to positive change.
So how do we further nurture trust at Vanderbilt?  One way is by building connectedness across our different experiences, opinions and disciplines. The Chancellor's Lecture Series is a perfect example of how, as a trustworthy community, we open our minds to others. With this year's theme of "Culture of Respect; Culture of Caring," the series allows us to "walk the walk"—to display a genuine interest in others' feelings and perspectives and to convey confidence that their views will be received with respect and consideration.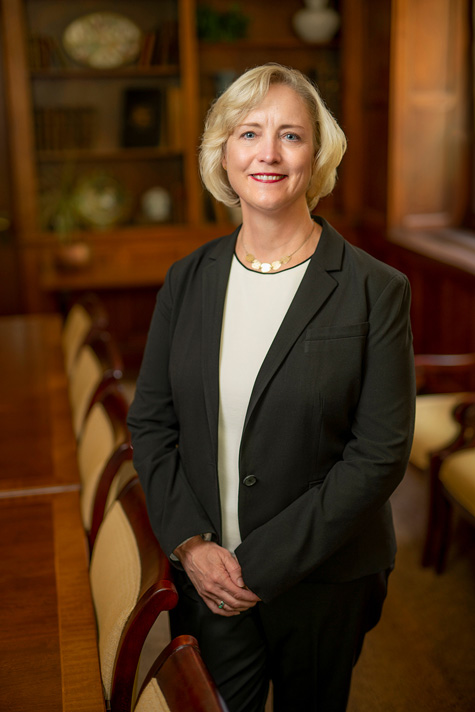 Already this semester, Terry Crews and George Takei shared their personal stories to packed audiences at Langford Auditorium and trusted that the Vanderbilt community would hear them with an open mind. And we will welcome Doris Kearns Goodwin, Chimamanda Ngozi Adichie, Steven Pinker, Carl Zimmer and Amanda Little later this semester, all of whom will share their expertise and unique points of view.
There are a number of other ways we put trust into action at Vanderbilt. Our Academic Strategic Plan is a symbol of trust as well as transparency and teamwork. As one accessible and comprehensive document, developed with input from more than 1,500 members of our community, it articulates clearly our priorities and provides the foundation and inspiration for new initiatives. The follow-up reports, with metrics on impact from the actions, reinforce trust based on mutual accountability. And the many investments that have been inspired by the plan, such as Chancellor Faculty Fellows, Trans-Institutional Programs and Residential Colleges, demonstrate the trust placed in our faculty, students and staff to achieve more when given the resources and the opportunity.
Perhaps no greater symbol of trust in our community is when people feel comfortable sharing their thoughts, concerns and opinions. In 2016, we administered the COACHE faculty satisfaction survey for the first time, and more than 70 actions were taken in response to recommendations stemming from the results. The next iteration of the COACHE faculty survey will come in spring 2020. I am also proud to share that plans are underway to administer a new university staff survey during the current academic year. The new staff survey will address core aspects of job satisfaction, campus climate and engagement, including trust. We will use the same model of openly sharing the results of the staff survey, developing recommendations as a community and then taking action.
Next week, we'll be releasing the results of two different campus climate surveys on sexual assault and misconduct – one that surveyed students and the other that surveyed our faculty and postdoctoral fellows. As was done after the prior 2015 student survey, a committee will assess the results and make recommendations for action. In almost all instances, our survey response rates are exceptionally high compared to national standards. I believe this is because of the trust our community has that the information will be handled in a professional and confidential way and even further confidence that the results will be taken seriously and acted upon. A sexual assault and misconduct survey also will be administered for university staff in the spring of 2020 to augment the findings of the climate surveys mentioned above.
I ask you to continue offering your feedback. We have many avenues in place that create opportunities for engagement, including our institutions of shared governance. Also, the Interim Chancellor's Diversity Council, the Women's Staff Steering Committee, the Provost's Women AdVancement and Equity (WAVE) Council, the Arts Council, the current staff listening tour and many other groups on our campus offer forums for collaboration, open conversations and accountability—all driven by trust—that will propel progress within our university.
As part of a large, complex institution, every one of us is reliant on many other people to bring our projects and actions to life and to ensure we have a safe and welcoming campus environment where all have the opportunity to succeed. We must trust so many people—and not just the colleagues that we sit next to every day or with whom we have collaborated with for years.
Our need for trust extends beyond any single team or initiative, and even beyond Vanderbilt as a whole. I have felt its impact firsthand in my own journey, and with many of you here at Vanderbilt. Trust is foundational to creating a diverse and inclusive community and workplace. It is a campus-wide and societal necessity. It fuels our optimism. And it powers our humanity and our progress at every level.