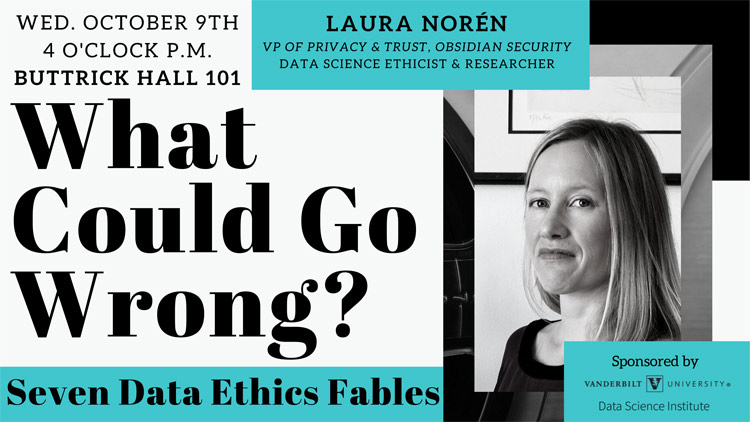 Laura Norén, vice president of privacy and trust at Obsidian Security and a data science ethicist and researcher, will give a talk titled "What Could Go Wrong? Seven Data Ethics Fables" on Wednesday, Oct. 9, beginning at 4 p.m. in Buttrick Hall, Room 101.
The event is sponsored by the Vanderbilt University Data Science Institute.
For more information, contact datascience@vanderbilt.edu.