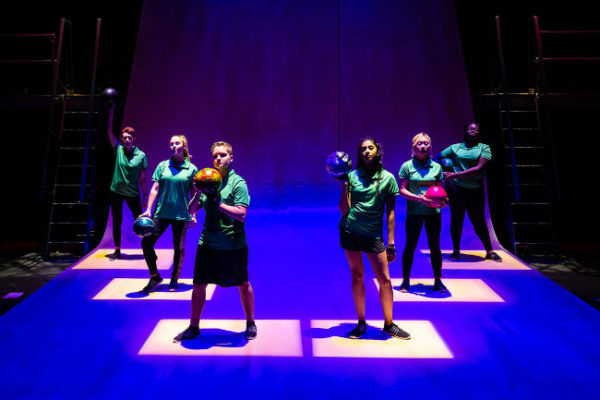 Bowling for Beginners, a new play based partly on experiences of the Vanderbilt women's bowling team—which has won two national titles—opens Friday at Neely Auditorium.
The new play, which launches the 2019-20 season of Vanderbilt University Theatre, was written by Diana Grisanti, a playwright and former writer-in-residence on campus.  The dates are Oct. 4, 5, 11 and 12 at 8 p.m. and Oct. 10 at 7 p.m. There will also be a Sunday matinee Oct. 6 at 2 p.m.
Grisanti credits Associate Professor of Theatre Christin Essin with the idea for the play. Essin also wrote the grant application that secured funding from the Sports and Society Initiative to commission Grisanti to write the play.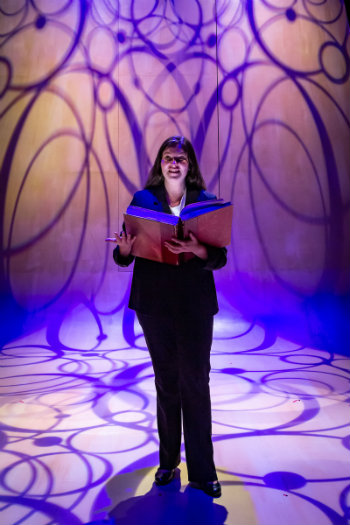 "In addition to Christin writing a compelling grant application, students in her 'Fundamentals of Theatre' class conducted the ethnographic research that enabled me to write the play," Grisanti said. "They talked with dozens of people on campus — the bowlers, their coaches, other student athletes, non-athletes and more — and transcribed the interviews for me. While I have taken many creative liberties with the plot, the story is definitely inspired by our champion bowlers."
Bowling for Beginners is directed by David Ian Lee, the Department of Theatre's Fred Coe artist-in-residence, with 11 Vanderbilt students in the cast.
"Our actors do bowl, and they take you inside of the experiences of being on this team—either in practice or in competition—but because it's a play, there's a fair degree of theatrical magic," Lee said. "We have machines that come to life and other inventive ways of taking you into the student athlete experience."
Grisanti noted that the play has gone through some re-writes after premiering at the Commonwealth Theatre in Louisville, Kentucky, this summer.
Phillip Franck, associate professor of theatre, designed the scenery, lighting, sound and video projections for the production. Alexandra Sargent Capps, senior lecturer of theatre, is the costume designer, while Matthew Stratton, senior lecturer of theatre, serves as the technical director.    
General admission for Bowling for Beginners is $10. Tickets are $7 for Vanderbilt graduate students and free for undergraduates with a Vanderbilt ID. Reserve tickets on ticketweb or purchase them at the Sarratt Box Office.