Media Inquiries
Latest Stories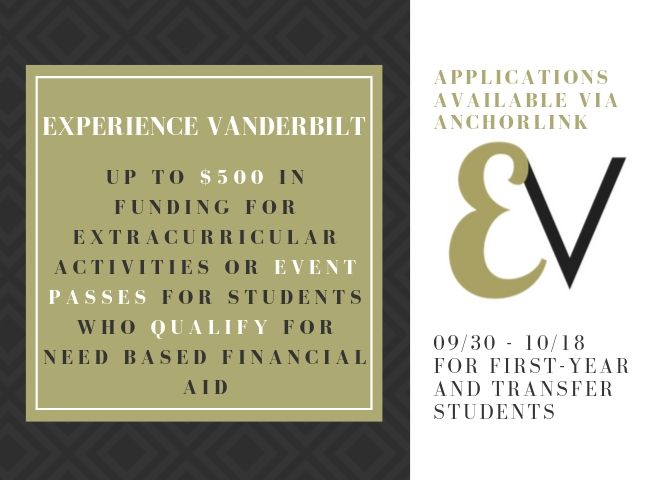 Experience Vanderbilt provides students who qualify for need-based financial aid with up to $500 for extracurricular experiences or an event pass to purchase tickets for on-campus events.
Any Vanderbilt freshman or transfer student who qualifies for need-based financial aid is eligible to apply for funding. Students can apply for either up to $500 in funding for Vanderbilt extracurricular experiences or a $75 ticket package event pass that can be used to purchase tickets to on-campus events. Extracurricular activities include student organizations, club sports, arts and cultural experiences, service trips, outdoor recreation trips, Greek Life, or any official Vanderbilt student organization that has fees associated with participation.
The freshman and transfer student application for the 2019-20 academic year is currently open and will close Oct. 18.
Experience Vanderbilt aims to make Vanderbilt more financially inclusive by breaking down the barriers that hinder students from participating in extracurricular activities.
For more information, contact experiencevanderbilt@vanderbilt.edu.