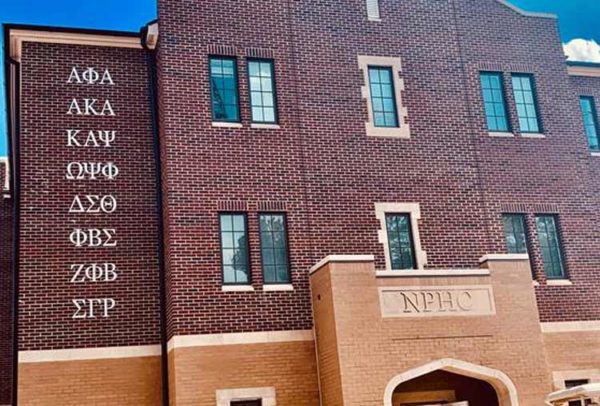 Vanderbilt will celebrate the grand opening of its new National Pan-Hellenic Council House on Friday, Oct. 18, from 5:30 to 6:45 p.m. with a ribbon-cutting ceremony and reception.
The reimagining of the West End Neighborhood, which currently houses Carmichael Towers, Greek Row and West Side Row, is a component of FutureVU, with the goals of enhancing the neighborhood, giving it a more park-like feel and creating a positive community atmosphere.
Integral to the development of this area was the construction of a new home for our National Pan-Hellenic Council community, complete with suites for each organization and common space to accommodate activities and programs throughout the year. The NPHC is the umbrella organization for the nine national historically African American sororities and fraternities. This new facility will be a shared living and multipurpose space for the eight NPHC organizations that are chartered at Vanderbilt.
The Oct. 18 ribbon-cutting ceremony will begin at 6 p.m. with tours of the NPHC House before and after. Light refreshments will be available. To confirm your attendance, please complete this Anchor Link form by Oct. 7.
For additional information, contact the Office of Greek Life at (615)-322-2048.