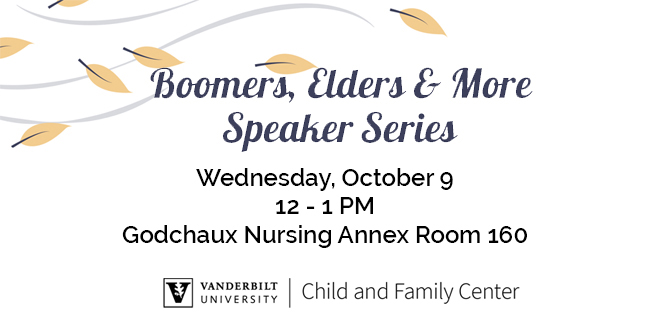 The Vanderbilt Child and Family Center's October Boomers, Elders and More Speaker Series will feature Gretchen Funk of FiftyForward.
FiftyForward (FF) is the leading resource for adults 50+ in Middle Tennessee who seek to live longer, more fulfilling lives. FF is the premier provider of innovative programs and services for older adults and their families.
The meeting will take place Wednesday, Oct. 16, from noon to 1 p.m. in the Godchaux Nursing Annex, Room 160. Feel free to bring your lunch. Light snacks will be provided.
Print a flyer for this event to hang in your department.
For more information, contact Toya Cobb.