Media Inquiries
Latest Stories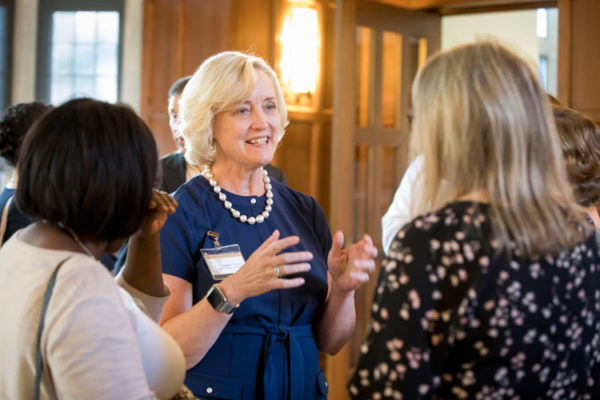 The Vanderbilt Leadership Academy welcomed its ninth cohort of learners this fall.
VLA is a nine-month learning experience that brings together a diverse group of university leaders from both the academic and administrative areas to increase their knowledge in leading at Vanderbilt as well as their passion for furthering the institution's values and mission.
"Vanderbilt Leadership Academy is designed to build relations and connections among current and rising leaders across our university and to equip them with new skills and knowledge to advance our mission," Interim Chancellor and Provost Susan R. Wente said. "These individuals represent the future of Vanderbilt and play an integral part in ensuring our long-term success as a leading American research university. I'm excited to welcome the new cohort and wish them a successful and productive year."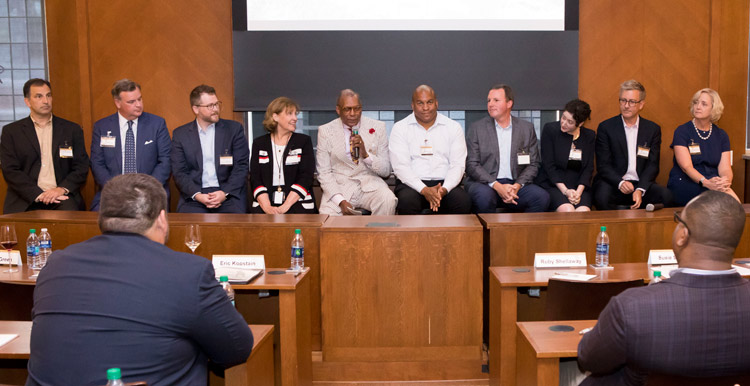 This year's participants were nominated by Wente, vice chancellors and other university leaders. Throughout the academic year, they will participate in sessions featuring internal and external speakers, roundtable lunches with senior leaders, and case studies relevant to leadership, management and personal performance.
More than 200 members of the Vanderbilt community have completed the program since its inception in 2011.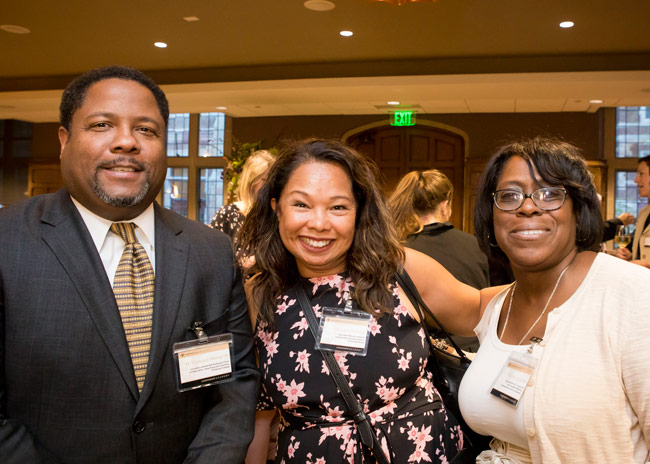 The 2019–20 VLA class includes:
Phillip O. Brown, associate athletics director and chief business officer, Athletics and Campus Recreation
James Byrd, associate dean for graduate education and research, chair of the Graduate Department of Religion, and associate professor of American religious history, Divinity School
Hollis Calhoun, executive director of strategic affairs and communications, College of Arts and Science
Evelyn Cate Galletti, director of capital planning, Projects and Operations, Division of Finance
Derek M. Griffith, director, Center for Research on Men's Health; professor of medicine, health and society, College of Arts and Science
Ben Harris, Faculty Senate vice chair-elect; senior lecturer in music, Blair School of Music
LeAnne Huber, chief of staff, Office of Investments
Audrey Jones, director, Business Services, Division of Administration
Michael R. King, J. Lawrence Wilson Professor of Biomedical Engineering and chair of the department, School of Engineering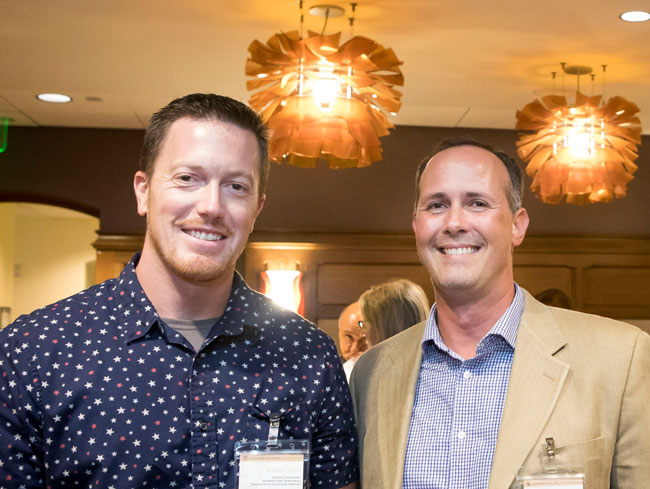 Maggie McHugh, executive director, Brand Engagement and Governance, Division of Communications
Catherine McTamaney, Faculty Senate chair-elect; associate professor of the practice of teaching and learning, Peabody College
Richard Milner IV, Cornelius Vanderbilt Professor of Education, Peabody College
Kevin D. Owen, senior director, Information Technology
Cynthia B. Paschal, senior associate dean for undergraduate education, associate professor of biomedical engineering, School of Engineering
Julia Phillippi, director, Nurse-Midwifery Specialty; assistant professor of nursing, School of Nursing
Bethany Rittle-Johnson, Antonio M. and Anita S. Gotto Professor of Teaching and Learning, chair of the Department of Psychology and Human Development, Peabody College
Johnathan Shaw, director of tax, Finance
Lizzie Shilliam, chief of staff and legal operations, Office of the General Counsel
Erik Smetana, executive director of compensation and talent, Human Resources
Dinessa Solomon, executive director of corporate and foundation relations, Development and Alumni Relations
William Teets, outreach astronomer, Vanderbilt Dyer Observatory, Division of Government and Community Relations
David ter Kuile, executive director, Business Services, Division of Administration
Michelle R. Towns, assistant athletics director for HR operations, Athletics
Nikki S. Younger, chief of staff, Office of the Chancellor Emeritus