'Cake Doctor' to speak Oct. 2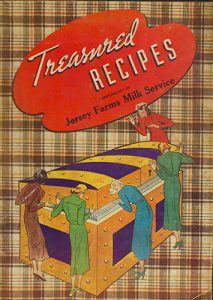 The evolution of cookbooks over hundreds of years and their connections to medicine and health are the focus of a new cross-disciplinary exhibit at the Vanderbilt Central Library.
"Food for Health and Wealth: Five Centuries of Cookbooks and Recipes from the History of Medicine Collections" is on display through Oct. 12 in the fourth floor gallery.
"The history of cooking is essential to the history of medicine, as early European writers would include 'receipts,' which meant recipes, for medical remedies along with culinary dishes," said Christopher Ryland, curator of the library's History of Medicine Collections and Archives. "Many of these remedies were directed at minor illnesses, such as bruises and aches and pains, but others were for more serious diseases, including the plague and smallpox."
Highlights of the exhibition include cookbooks by prominent Southern and African American writers such as Marion Flexner and Edna Lewis.
Ryland noted that the changing popularity of various ingredients is revealed through a comparison of cookbooks. "In earlier centuries, people made buckwheat cakes and used the ingredient for all sorts of purposes," he said. "Buckwheat seemed to fall out favor and is not found in many recent cookbooks in our collection. The same goes for Jello."
Individual collections represented in the exhibit include the History of Nutrition Collection, established by Elizabeth Neige Todhunter, a Vanderbilt nutritionist in the 1970s and 80s who donated her many personal cookbooks.
In connection with the exhibit, the public is invited to a talk by New York Times-bestselling author Anne Byrn, author of The Cake Doctor series, on Oct. 2. Byrn will speak at 4 p.m. in the Central Library Community Room with a cake reception and book signing to follow.
For more information, email Christopher Ryland or call 615-936-1408.