Media Inquiries
Latest Stories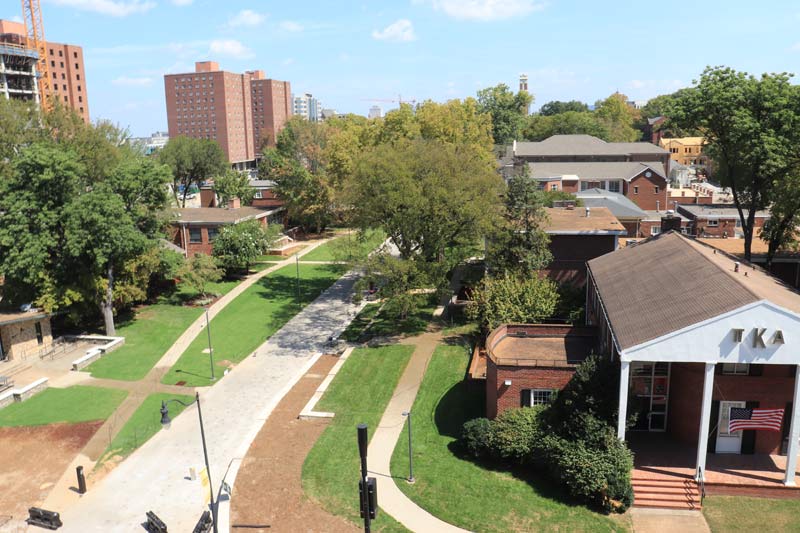 by Shelby Pendowski
The Vanderbilt community can now enjoy new green spaces in the West End Neighborhood following a year of construction in the area.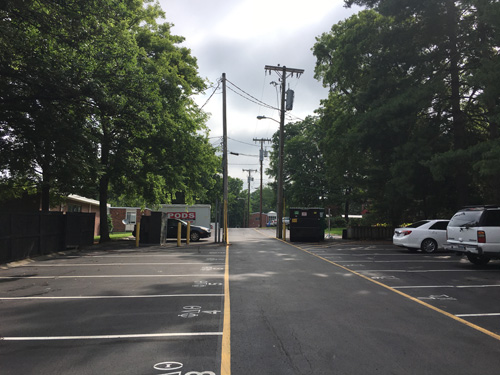 Once covered with asphalt and concrete, the newly transformed Green and Kensington Promenade now feature fresh landscaping as well as pedestrian- and bike-friendly pathways, creating a welcoming environment for the Vanderbilt community.
"The West End Neighborhood project is just one example of how Vanderbilt is implementing the FutureVU initiative," Associate Vice Chancellor and Chief Facilities Officer Mike Perez said. "The opening of the Green and the new Kensington Promenade is just one step in completing our overall vision for the West End Neighborhood and gives the community a glimpse of what the campus will look like in the future."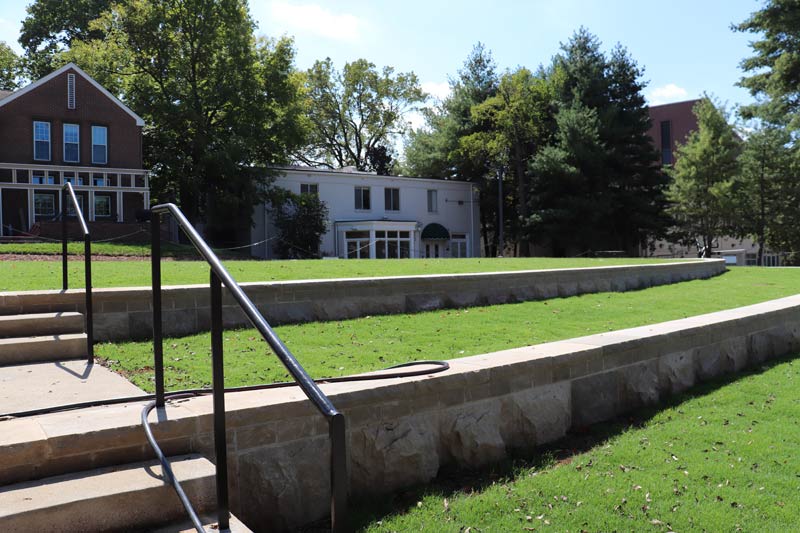 The Green features tiers of grassy areas ideal for studying, relaxing and hosting outdoor student gatherings. The former Kensington Avenue, now known as the Kensington Promenade, is no longer open to vehicular traffic and instead will enhance pedestrian traffic, with accessible paths connecting the main campus to 25th Avenue and buildings such as the Barnes & Noble at Vanderbilt bookstore.
As part of Vanderbilt's Academic Strategic Plan and in alignment with the FutureVU initiative, the project aims to create a more park-like setting in the West End Neighborhood while respecting Vanderbilt's historic identity.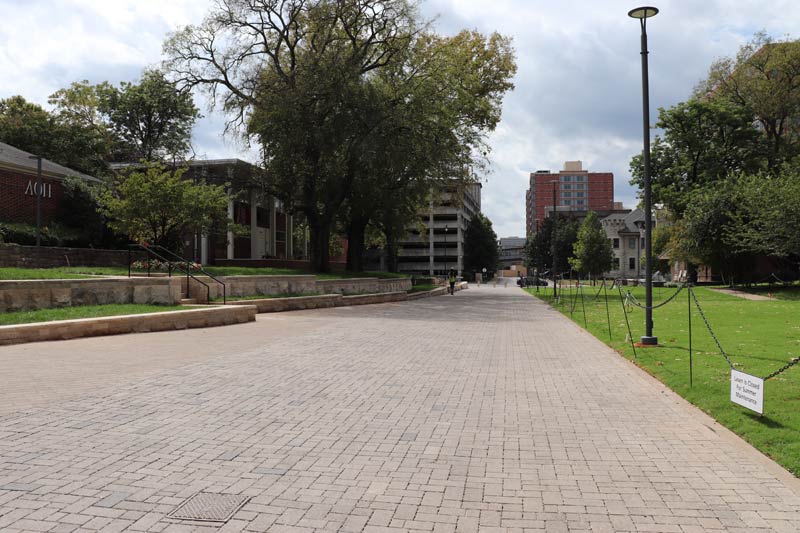 "With every project we think about how we can make the space more inclusive and accessible for the community," University Architect and Director of Campus Planning and Construction Keith Loiseau said. "The redesign of these areas in the West End Neighborhood aligns with the university's Academic Strategic Plan and makes the neighborhood more inviting to the community."
With these improvements in the West End Neighborhood came the permanent closure of 24th Avenue on campus. Similar to the renovation of the Green and the Kensington Promenade, over the next year the former 24th Avenue will transform into a greenway to reduce vehicular traffic and promote connectivity within the campus community.
Subscribe to the West End Neighborhood newsletter for the latest updates about this project.