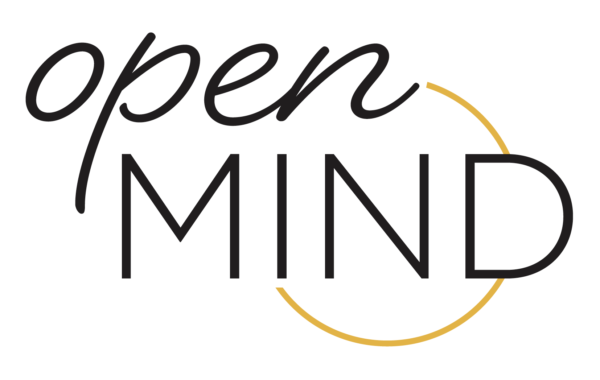 The aim of "Open Mind," a biweekly column from Interim Chancellor and Provost Susan R. Wente, is to provide perspective on Vanderbilt's values, opportunities, challenges and priorities that drive the university's mission, with the goal of being one of many forums for supporting dialogue and engagement.
In different venues over the past weeks, I have shared three guiding principles that underlie my priorities as interim chancellor and provost: trust, transparency and teamwork. With our extensive and complex university community, each of these principles needs to be continually reinforced, continually top of mind. Doing so will let us build on our strong foundation and propel us to new heights. Here, I want to breakdown the "teamwork" principle and how we further foster collaboration and cooperation broadly to make progress.
Part of our secret sauce is our One Vanderbilt commitment, reaching across disciplines, schools and departments to collectively support one another and share our expertise. Collaboration is critical to accomplishing many things at a university—whether it's a committee report, a musical performance or the construction of a new building. But I think what distinguishes Vanderbilt even further is that we also value collegiality and being cooperative. We truly value what others bring to the table for work on common goals—whether to make a discovery, to improve our students' achievability, or to compete at the highest level.
I encourage everyone—Vanderbilt's faculty, staff, students and postdoctoral fellows—to elevate even more this spirit of cooperative teamwork. Consider not only how you can contribute to what others are doing, but also how you can open up your work to fresh perspectives and new approaches. Time and again, we have seen how collaborating and cooperating in unexpected ways and working across disciplines or areas can have an impact we would never have imagined on our own.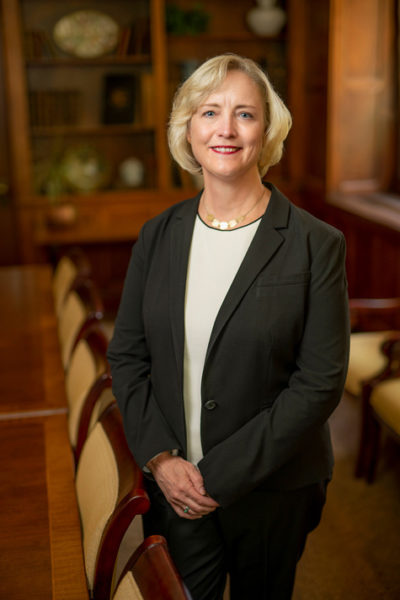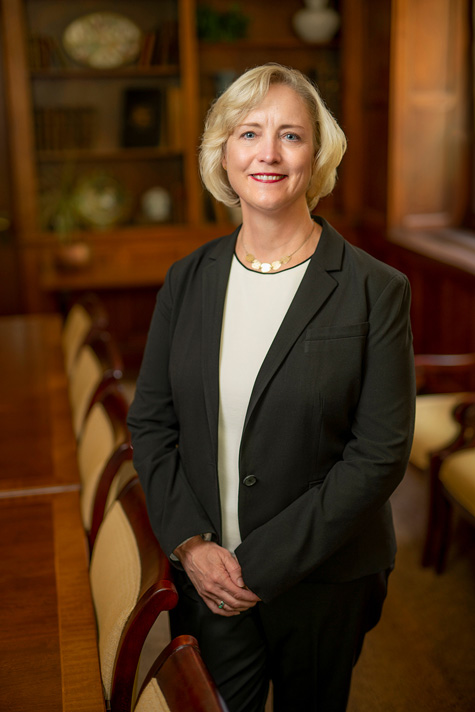 There are countless examples of this cooperative mentality at Vanderbilt. Consider our newest initiative in sustainability where students, staff and faculty are collaborating to eliminate campus single-use plastic water and soda bottles. I am delighted with how the student organization Students Promoting Environmental Awareness and Responsibility, the Division of Administration's Sustainability and Environmental Management Office and Campus Dining, and our residential college's Ingram Commons Move-In efforts are all coming together to impact best practices across campus.
The Faculty Senate and the Chancellor's Lecture Series have launched a new collaboration wherein the senate hosts a series of community conversations following each fall CLS event to keep the discussions going on the important topics, questions and ideas that arise during these thought-provoking CLS events. The effort is part of the Faculty Senate's 2019–20 emphasis on themes of community and civility.
Further, the campus community is also openly invited to give input on a new long-range Athletics strategic plan, and consider how to continue ensuring success in supporting our student-athletes' achievements on and off the field. Indeed, our student-athletes and coaches embody the principles of teamwork in a high-profile "Vanderbilt Way." This call for input is an important opportunity for partnership across all parts of our campus, and I hope many will participate.
In our research and scholarship efforts, there are many illustrations of teamwork. Trans-Institutional Programs (TIPs), a signature initiative of the Academic Strategic Plan, was built around this idea of teamwork. The Vanderbilt LGBT Policy Lab, funded by a 2017 TIPs award, brings together efforts across the College of Arts and Science, the School of Medicine, the Divinity School and Peabody College of education and human development, along with our Margaret Cuninggim Women's Center and K.C. Potter Center—all to consider policies that can positively impact LGBTQ individuals and society. A testament to the power of this collaborative approach: A group of faculty affiliated with the lab recently won a $1.9 million grant from the National Institute of Aging to study the interplay between LGBT health, policy and social networks in the American South.
Another example is the International Initiative for the Study of Slave Societies, the focus of a 2019 TIPs award, a collaborative effort from groups in Arts and Science, the law school, the School of Medicine and the Jean and Alexander Heard Libraries. The program is developing a digital archive of records that will advance legal scholarship, clinical research and artistic expression regarding this part of our lived history.
In the engineering and sciences collaborative space, TIPs awards have directly supported both new investments and reinvestments with broad cross-campus engagement—including the Data Science Institute, the Vanderbilt Institute for Surgery and Engineering and the Vanderbilt Brain Institute, to name a few. The wealth of resulting discoveries and new inventions is directly impacting lives and society.
When we work together—cooperatively, openly and persistently—we are not just thinking boldly or outside of the box, but bolstering our potential to achieve excellence in education and research as well. I've always felt that being part of this remarkable university community is a tremendous privilege. With that privilege comes the responsibility to contribute our time and talent to advance not only our individual successes but also our collective successes for the greater good of Vanderbilt and society as a whole. Together, let's continue to seek out new opportunities to collaborate, to cooperate—to work as a team to have impact.