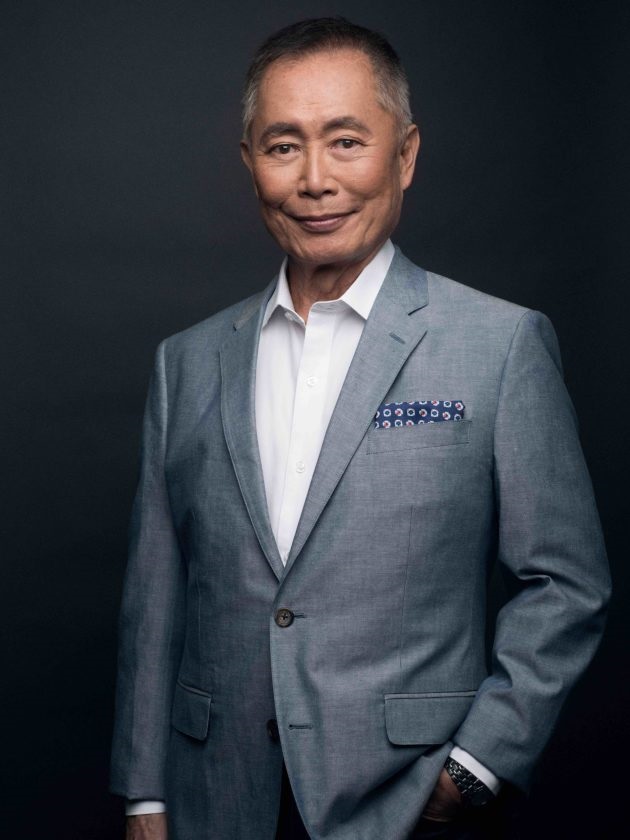 George Takei, an actor and social justice advocate who had a founding role in the original Star Trek television series, will speak at Vanderbilt University on Oct. 2 as part of the Chancellor's Lecture Series. Takei will discuss "Reflections on Defying the Status Quo in America" beginning at 6:30 p.m. Interim Chancellor and Provost Susan R. Wente will host the free event in Langford Auditorium.
Takei, who played Hikaru Sulu, helmsman of the Starship Enterprise, has become a powerful voice on topics ranging from politics to pop culture. He will share his complex story of American identity, which spans from his family's wrongful internment as Japanese Americans during World War II to his powerful voice in the fight for LGBTQ rights and marriage equality in the United States.
Takei has long been a passionate advocate for social justice, a community activist and an outspoken supporter of human rights. He has served as the spokesperson for the Human Rights Campaign "Coming Out" project and cultural affairs chairman of the Japanese American Citizens League.
Takei's talk will be followed by a Q&A moderated by Kitt Carpenter, E. Bronson Ingram Chair of Economics and director of Public Policy Studies, and Vanderbilt senior Alyson Win.
The Chancellor's Lecture Series strives to connect the university and the Nashville community with intellectuals who are shaping our world. Led by Wente, the fall series' theme is "Culture of Respect; Culture of Caring," which aligns with efforts across the university to support and build connections among Vanderbilt's inclusive, cooperative community.
Admission to Takei's lecture is open on a first-come, first-served basis, with free parking in the 25th Avenue Garage. Confirm your attendance for the event.
Takei's television credits include guest appearances on The Big Bang Theory, Will & Grace, Lost Girl, Malcolm in the Middle, 3rd Rock from the Sun and many more. In 2015, he made his Broadway debut in the musical Allegiance, which was inspired by his family's true-life experience in the WWII internment camp. In addition, he has brought his voice-over talent to hundreds of characters in film, television, video games and commercials.
In the past decade, Takei has also become a popular social media personality, with more than 10 million followers on Facebook. Mashable.com named Takei the #1 most-influential person on Facebook in 2012.
Takei is also the author of several books, including his autobiography, To the Stars, and Oh Myyy! There Goes the Internet, ranked No. 10 on The New York Times e-book nonfiction list.
The lecture is also part of the university's celebration of Asian Pacific American Heritage Month.
For more information about the series, visit the Chancellor's Lecture Series website, email cls@vanderbilt.edu or follow @VU_Chancellor on Twitter and Instagram.