Vanderbilt observes Constitution Day with free speech concert, voter registration, reading
Sep. 16, 2019, 9:39 AM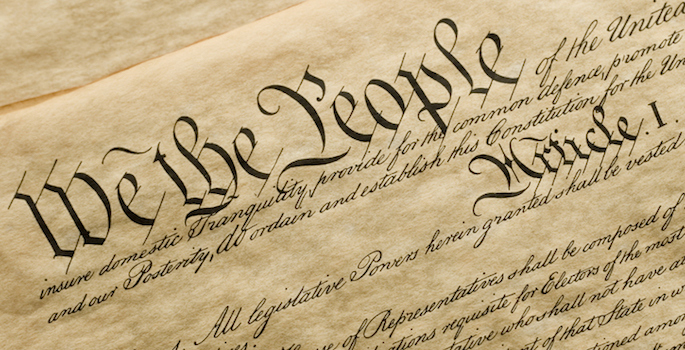 Vanderbilt University will observe Constitution Day and Citizenship Day on Tuesday, Sept. 17, with a reading of the U.S. Constitution, a concert celebrating the First Amendment and opportunities to register to vote.
The Central Library will host an event starting at 1 p.m. featuring students, faculty, library staff and others reading the text of the Constitution aloud. There will also be a table in the Central Library lobby with free copies of the Constitution from the Government Printing Office.
At 4 p.m., the Office of Active Citizenship and Service, Vanderbilt Student Media and the Martha Rivers Ingram Commons will celebrate the First Amendment with a concert by top local musicians playing popular music that has been banned or censored in the past. A narrator will provide context about free speech between songs. Artists whose work will be featured include Loretta Lynn, Stevie Wonder, Common, Taylor Swift and more. Voter registration opportunities will be available as well.
Constitution Day and Citizenship Day is observed each year to commemorate the signing of the United States Constitution on this date in 1787, and to "recognize all who, by coming of age or by naturalization, have become citizens."