LGBTQI+ Faculty and Staff Reception is Sept. 23
Sep. 16, 2019, 10:46 AM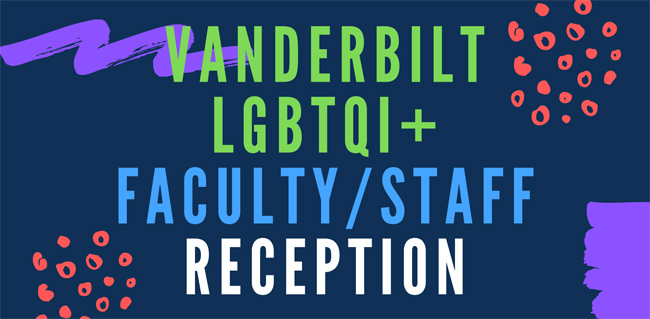 A reception for LGBTQI+ faculty and staff is planned for Monday, Sept. 23, from 5:30 to 7:30 p.m. in Alumni Hall, Room 100.
Vanderbilt celebrates and welcomes all members of its community, including those who are lesbian, gay, bisexual, transgender, queer, intersex and their allies. We take pride in our out faculty and staff and those who support them.
The event is co-hosted by LGBTQI Life at Vanderbilt, the Office for Inclusive Excellence, the Office for Equity, Diversity and Inclusion, and the Vanderbilt LGBT Policy Lab.
For more information, contact Jay Bohanon at (615) 322-3849 or jay.bohanon@vanderbilt.edu.