'Thinking 3D: Visualizing the Brain from the Renaissance to the Present' open at Eskind Biomedical Library
by
Ann Marie Deer Owens
Sep. 12, 2019, 8:11 PM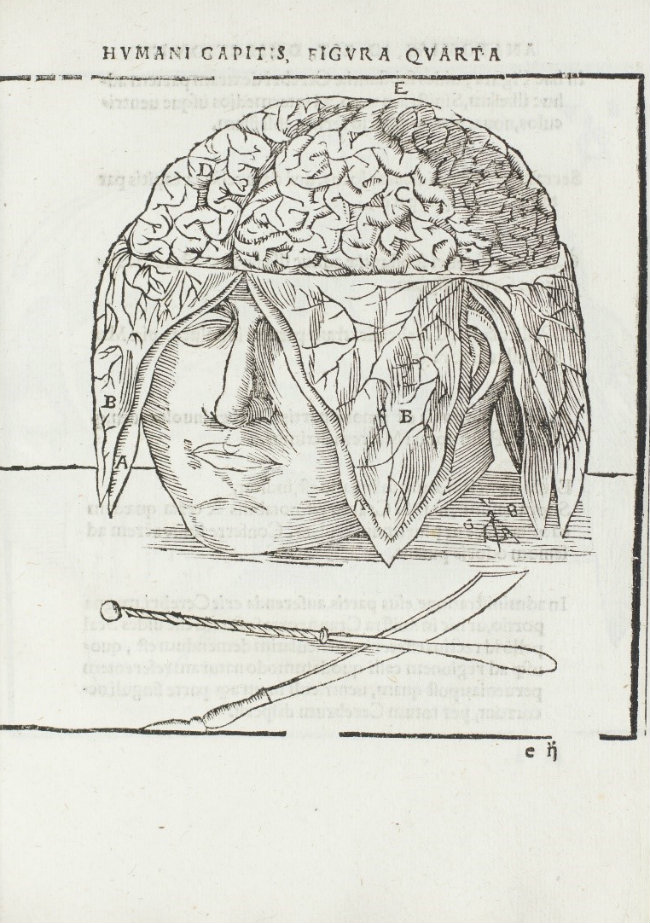 "Thinking 3D: Visualizing the Brain from the Renaissance to the Present," an exhibition exploring the origins of modern neuroscience—including imagery of the brain—is on display at the Annette and Irwin Eskind Family Biomedical Library and Learning Center through Oct. 31.
From 16th-century works of anatomists to stereograms and three-dimensional models of the human brain, the exhibition examines the ways that physicians, anatomists and scientists have sought to depict and explain brain anatomy and function.
Visitors will see treasures from Vanderbilt's History of Medicine Collections, as well as several rare items on loan from Dr. Arthur E. Lyons, a Vanderbilt alumnus who has one of the world's most outstanding private collections of works on the history of neuroanatomy and neurosurgery.
Items from Lyons' collection include an illustrated 1508 encyclopedia by the German humanist Gregor Reisch, a 1537 neuroanatomy by Johannes Dryander and a rare Latin edition of the philosophical work De Homine by Rene Descartes.
Books from Vanderbilt's collections include Andreas Vesalius' Fabrica, Govard Bidloo's Anatomia Humani Corporis, and English anatomist Thomas Willis's Cerebri Anatome. Recent acquisitions to Vanderbilt's collections on display include Sir Humphrey Ridley's The Anatomy of the Brain, published in 1695, and a 19th-century papier-mâché brain designed as a teaching model by French physician Louis Auzoux.
The Vanderbilt library exhibition is part of a collaborative year-long initiative with Oxford University, the University of St. Andrews and the Royal College of Physicians in London, among others. This international series of exhibitions explores the history of the concept of three-dimensionality and its influence on human perception and technological development.
Scheduled events around the exhibition include a Virtual Reality Lunch with Assistant Professor of History Ole Molvig on Sept. 25 from noon to 1 p.m. and a lecture by Holly Tucker, the Mellon Foundation Chair in the Humanities and professor of French on Oct. 9 from 4 to 5 p.m. She is also the director of the Robert Penn Warren Center for the Humanities.
A full list of events and more information about the exhibition are available at http://vanderbi.lt/thinking3d/.
The Vanderbilt History of Medicine Collections, located in the Eskind Biomedical Library and Learning Center, holds over 12,000 volumes on the History of Medicine, as well as thousands of feet of archival material and medical instruments and artifacts. The exhibition is open to the public. For more information, email Christopher Ryland or call 615-936-1406.