Media Inquiries
Latest Stories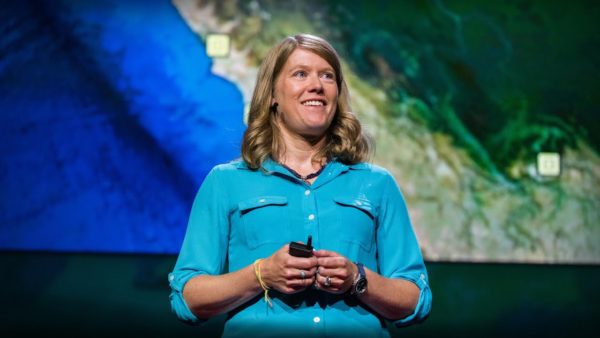 Archaeologist and Egyptologist Sarah Parcak, whose work on using modern satellite imagery to study ancient civilizations has received worldwide acclaim, will speak at Vanderbilt on Sept. 26 as part of a special University Course guest lecture. The free lecture will take place at 5:30 p.m. in the Student Life Center Board of Trust Room.
Parcak, a professor of anthropology at the University of Alabama at Birmingham, leads the field of space archaeology using satellite images to determine the locations of ancient sites previously thought to be lost. Her use of modern technology to study ancient civilizations won her the million-dollar 2016 TED Prize to launch GlobalXplorer.org, a website that uses crowdsourcing to analyze satellite imagery of archaeological sites.
Prior to her lecture, Parcak will visit with students in a University Course, Culture Heritage in Context: The Future of the Past, led by Mireille Lee, assistant professor of history of art, and William Fowler, associate professor of anthropology.
Parcak's recently published book, Archaeology from Space: How the Future Shapes Our Past, highlights her work across multiple continents and how declassification of government spy images and advances in space technology are changing society's understanding of past cultures. She also has used her study of archaeological sites to determine where looters have begun to destroy or steal priceless historical relics.
The lecture is supported by the University Course program, an initiative from the Office of the Provost to support trans-institutional teaching and learning. The program brings together faculty from across campus to engage students in cross-college courses that promote creativity and innovation on subjects that span different disciplines.
Parcak's visit is co-sponsored by the Archaeological Institute of America, Nashville Society.
The lecture will be followed by a 6:45 p.m. book signing. Copies of Archaeology from Space: How the Future Shapes Our Past, which was recently featured in The New York Times, will be available for purchase during the signing.