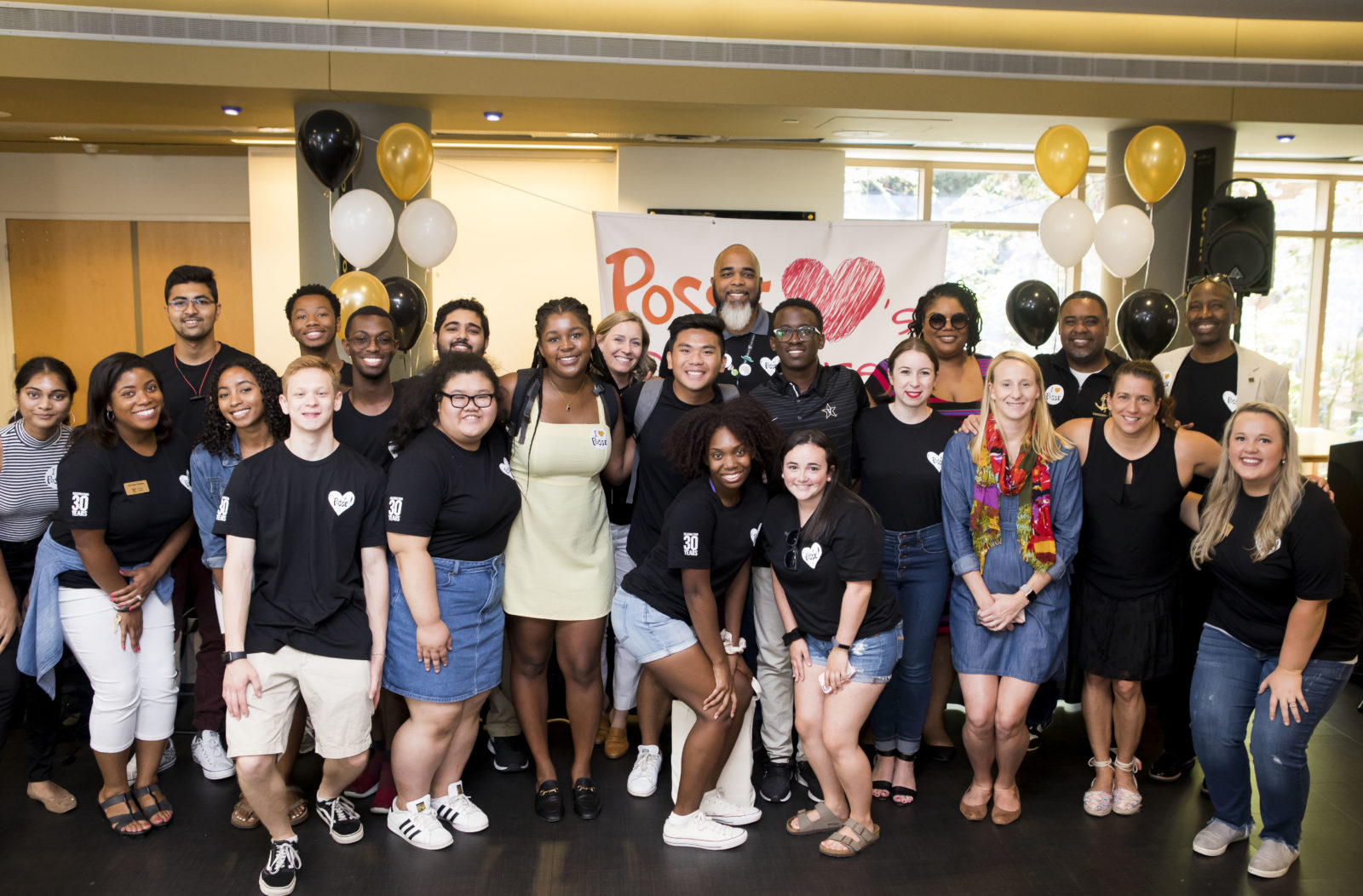 Vanderbilt recognized the 30th anniversary of the Posse Scholars program with a campus celebration Aug. 30 at the Sarratt Student Center Promenade. More than 50 people attended the event, which included fellowship, celebratory desserts and remarks given by several Posse scholars and mentors on their experiences as part of the program.
"Without Posse, Vanderbilt would not be the institution it is today, not only because of the fact that we have two members of the Board of Trust who are former Posse Scholars, but also because of the leadership that Posse Scholars bring to this campus," said Frank Dobson, associate dean of The Martha Rivers Ingram Commons and director of the Vanderbilt Posse Scholars program. "Through Posse, hundreds of incredible young people have come to Vanderbilt to learn, grow and serve as student leaders, and they have left an indelible mark on this community."
Vanderbilt Posse alumni have gone on to serve as leaders and innovators in a wide range of sectors, and two alumni of the program currently serve on the Vanderbilt Board of Trust: Dr. Shirley M. Collado, BS'94, and Kito Huggins, BS'96, JD'99.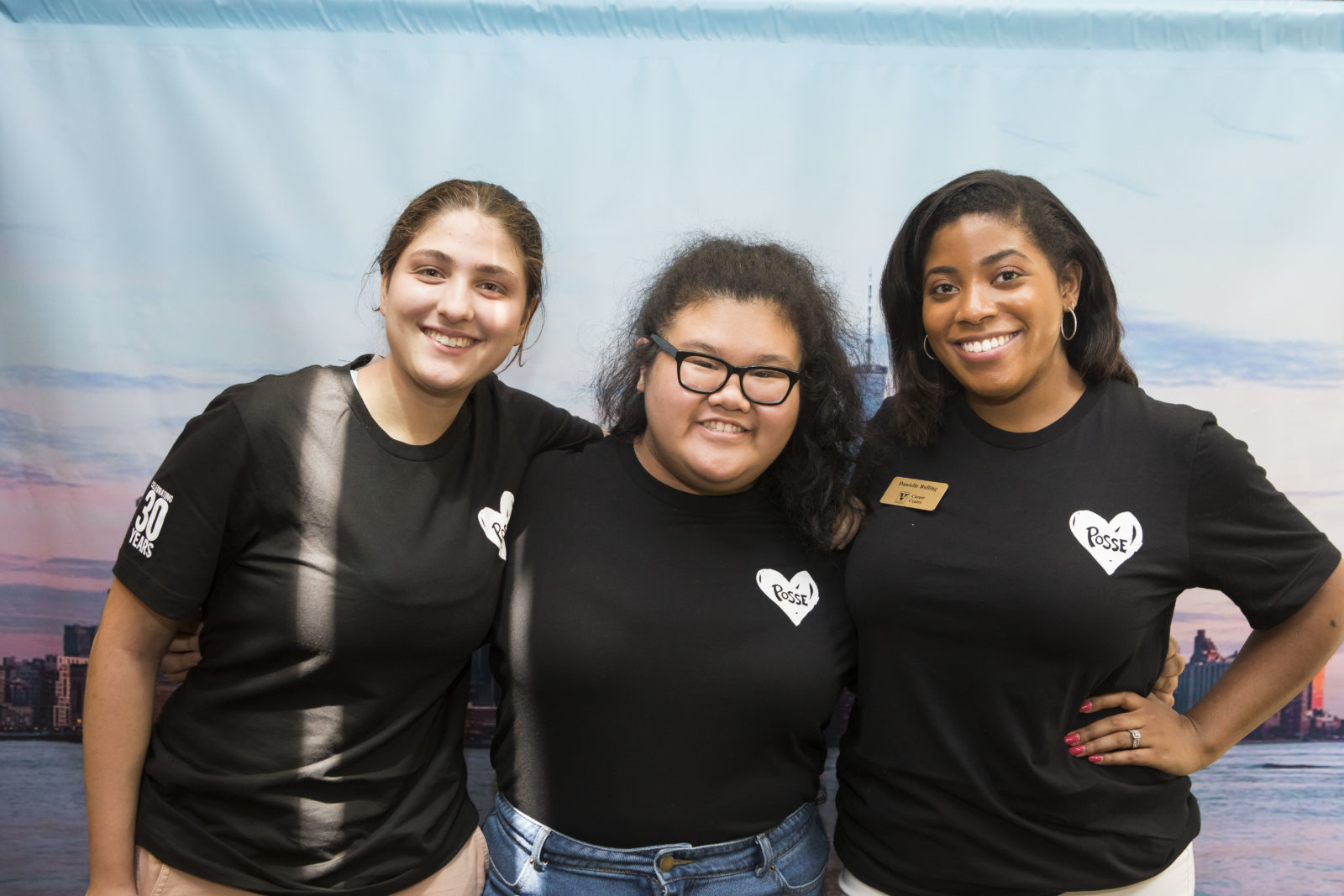 Founded in 1989 in New York by social entrepreneur Deborah Bial, the Posse Scholars program is one of the most comprehensive and renowned college access and youth leadership development programs in the United States. Bial, who serves as president of the Posse Foundation, established the program after hearing a student say, "I never would have dropped out of college if I had my posse with me."
The Posse Scholars model is rooted in the belief that a small, diverse group of talented students—a posse—carefully selected and trained, can catalyze individual and community development.
Vanderbilt was the first campus partner of the Posse Scholars program when it launched in 1989, providing scholarships to five students from New York City to attend Vanderbilt and Peabody College. Since its founding, the program has continued to grow, with nearly 260 students having participated in the Posse Scholars program at Vanderbilt. Nationally, the Posse Scholars program now partners with 58 selective colleges and universities and expanded its reach to serve students from 10 cities across the United States.
Posse Scholar and senior Cedoni Francis spoke at the event about the myriad ways the program helped her find community and support at many stages throughout her time at Vanderbilt, including Posse providing precollegiate training on navigating the college experience as well as a career program that helped her earn a summer internship at Google, and by connecting her to other Posse Scholars when she was studying abroad. "The Posse Scholars program has given me some of the best friends, mentors, mentees and role models I could have ever asked for," Francis said.
"The model of Posse is that our scholars have this great network of folks who will help them out and give them connections and opportunities in the world, and that one day they will turn around and do the same for the next generation," said Nancy Nolan, lecturer in the Department of Human and Organizational Development at Peabody College and a mentor with the Posse Scholars program.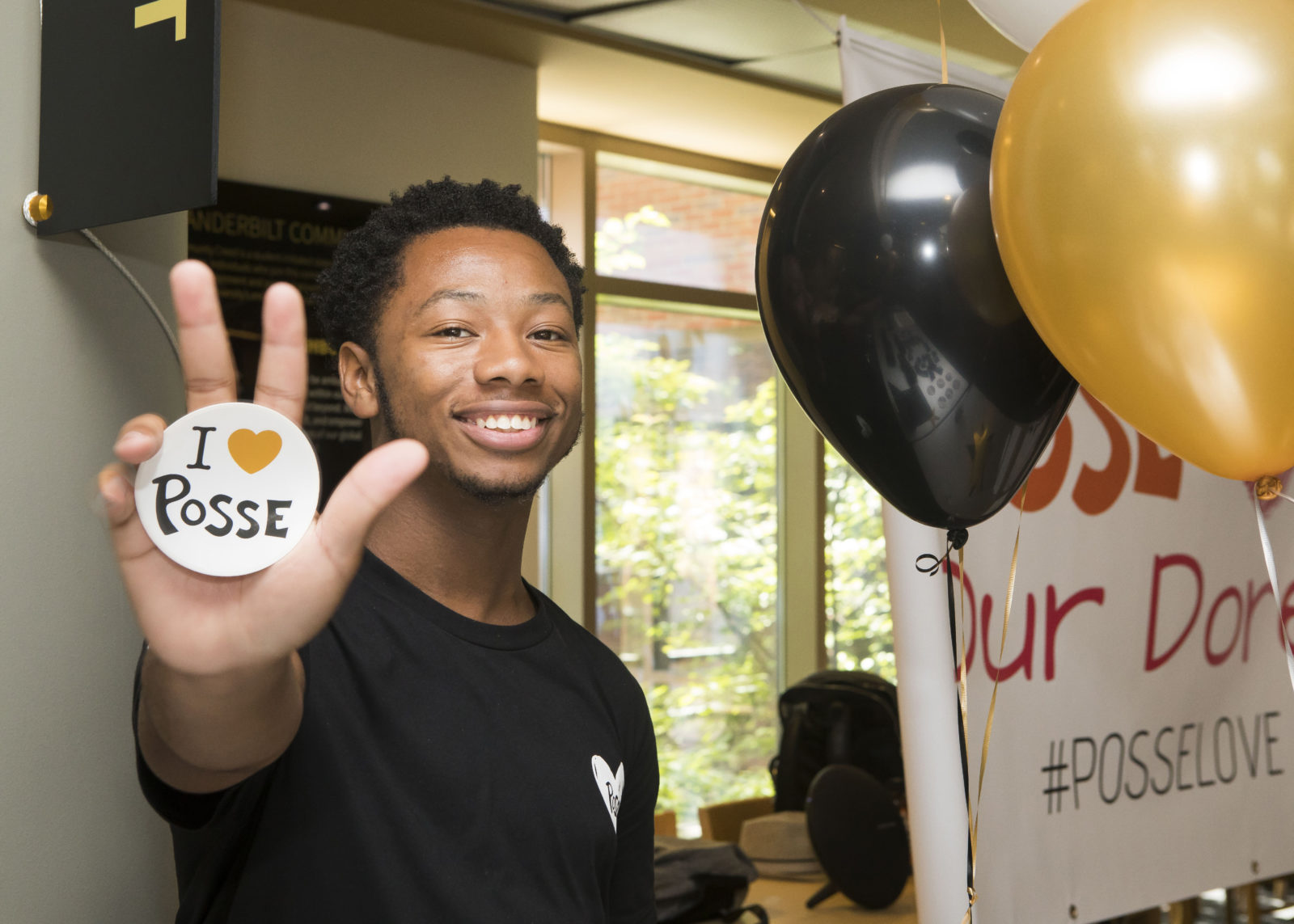 The Vanderbilt Posse Scholars program will continue recognizing its 30th anniversary with a celebration for alumni planned for Reunion in October.
Visit the Vanderbilt Posse Scholars website to learn more about the program and its 30 years of impact.