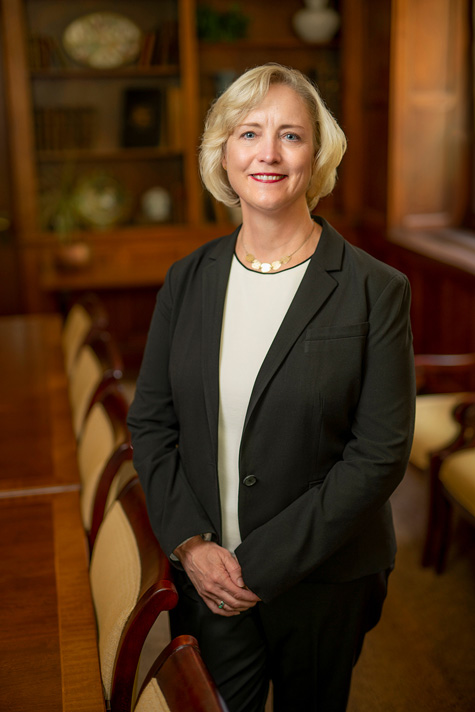 New initiatives that enhance the student experience—including Immersion Vanderbilt and residential college expansion—and elevate teaching and discovery through investments in the faculty, global outreach, facilities and more—are detailed in a just-released report, Academic Strategic Plan – 5 Years of Action.
"Since Fall 2014, we have driven progress across all four pillars of the plan and strengthened the 'One Vanderbilt' culture for the benefit of our students, faculty, staff and humanity at large. I am very proud of what we have accomplished," said Interim Chancellor and Provost Susan R. Wente. "Each year we have assessed progress and launched new faculty-driven, Academic Strategic Plan-inspired initiatives. The plan still drives Vanderbilt today and is based on the voices and ideas of the Vanderbilt community."
At least 1,500 members of the Vanderbilt community have provided input on the Academic Strategic Plan, which was put into action during the 2014-15 academic year.
The plan's four pillars, which intersect in scope and vision, advance the undergraduate residential experience, trans-institutional programs, education technologies and healthcare solutions.
For example, in 2014 the Academic Strategic Plan called for "completing and extending the residential college system and developing new infrastructure to foster further interconnections between discovery and learning." In response, the university expanded the residential college experience to many upper-class students, with the opening of Warren and Moore colleges in 2014 and E. Bronson Ingram College in 2018. And three new residential colleges are under construction along West End Avenue.
"In alignment with the plan's directive on improved infrastructure for the residential college experience, a faculty-driven committee developed a programmatic vision that identifies key areas for growth in a student's overall learning experience," said Vanessa Beasley, vice provost for academic affairs, dean of residential faculty and associate professor of communication studies. "In addition, we implemented increased staff support for faculty heads of house and colleges to reduce administrative burden."
Programs established during the past five years to enhance the undergraduate experience include:
Tracey George, vice provost for faculty affairs and the Charles B. Cox III and Lucy D. Cox Family Chair in Law and Liberty, notes that faculty development is "woven with many strong threads" throughout the Academic Strategic Plan.
"Recruitment and retention of top faculty are among our highest priorities," George said. "Faculty success depends on continued support and development. The faculty-lead strategic planning process emphasized the importance of providing resources, opportunities and mentoring for our early- and mid-career faculty and of fostering an environment where innovation and experimentation are not only possible but cultivated and encouraged. We want to ensure that our faculty are recognized on campus and around the world for their accomplishments."
Academic Strategic Plan-inspired initiatives related to teaching and research include:
Much like the process undertaken to craft the Academic Strategic Plan, a number of additional campus-wide strategic initiatives were inspired by the plan and each involved extensive university community input, committee recommendations and action plans.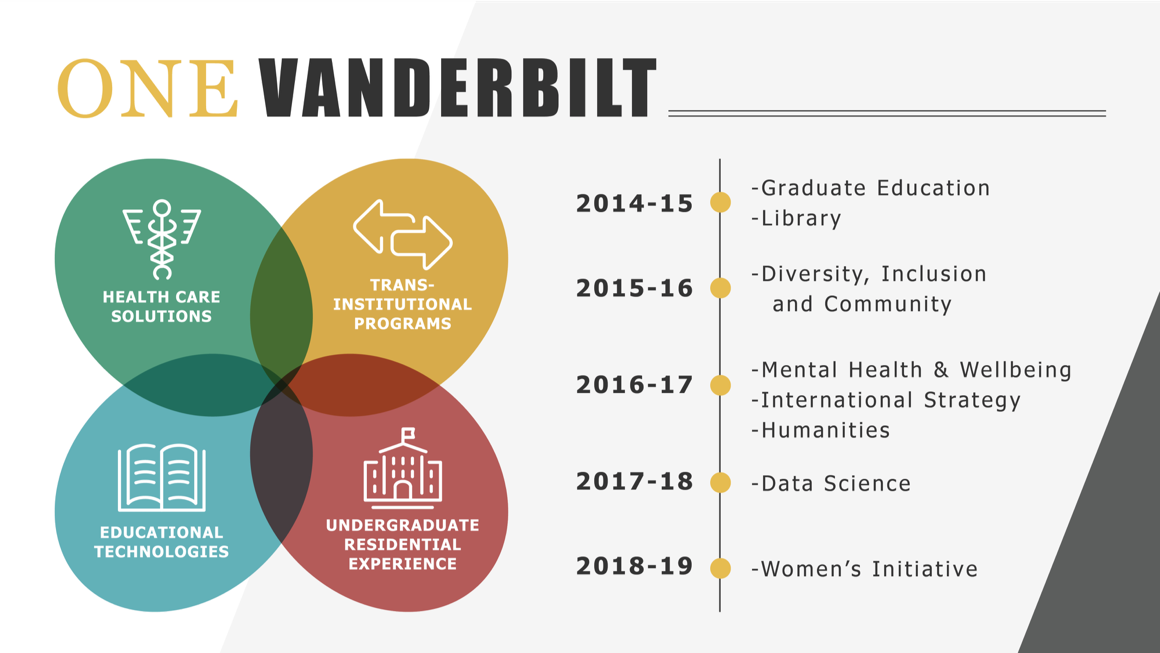 The five-year report, which also lists future steps for many initiatives and programs, is available on the Office of the Provost website, along with past annual reports on the progress of the plan.