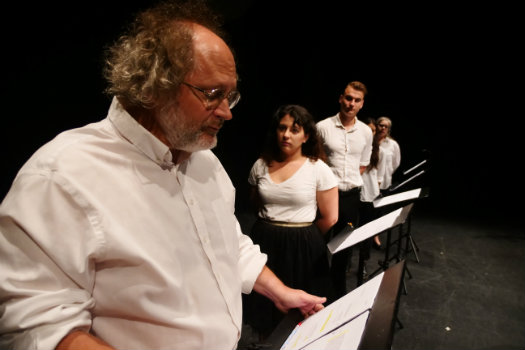 A Short History of Anger, a staged reading centered on the devastating and lasting impact of state-sponsored ethnic cleansing and forced migration, will be performed Sept. 14 at the Blair School of Music.
A blended group of Vanderbilt faculty, staff and students will perform the reading, a hybrid of poetry and theater about the post-World War I events that resulted in the Turkish army's genocide of Greek citizens in ancient Smyrna. The performance, which is free and open to the public, will begin at 8 p.m. in the Steve and Judy Turner Recital Hall.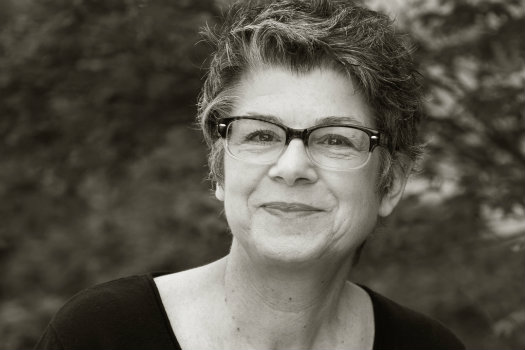 A Short History of Anger was written by award-winning poet Joy Manesiotis, professor of creative writing at the University of Redlands. Of Greek descent, she blended stories from her mother's family, who lived in the ancient Asia Minor city of Smyrna, with stories from oral histories and other resources to create this dramatic work.
After the slaughter of Smyrna's Greek residents, the Greek and Turkish governments agreed to a population exchange that moved all Muslims to Turkey and all Greek Orthodox to Greece. "People identified with their religion and not their country," Manesiotis said. "The fabric of the culture was ripped apart. The population exchange created a humanitarian nightmare, many people died, and 1.5 million refugees flooded Greece."
"I saw this production at Bath Spa University a few years ago, and found it profoundly moving," said Sandy Solomon, writer-in-residence in the Department of English and associate director of the Creative Writing Program. "One day, Smyrna is a city in which Greeks and Turks live and work together in relative harmony, as they had for centuries. The next day, the town is a killing ground—all because of international politics: commitments made by the Allies to bring Greece into World War I and a violent response by the Turkish government."
The faculty, staff and students in the performance will comprise the reading's modern-day Greek chorus. They include: Christina Karageorgou-Bastea, associate professor of Spanish; Leah Lowe, associate professor of theatre and department chair; Sokrates Pantelides, University Distinguished Professor of Physics and Engineering; Wilna Taylor, assistant director of the Curb Center for Art, Enterprise and Public Policy; and students Barton Christmas, Foster Swartz and Grace Allaman.
"I am excited for our community to have the opportunity to experience this thought-provoking and innovative work," Lowe said. "The themes and takeaway messages of this reading, including the tragic legacy for both the Greek and Turkish populations in the area, continue to be relevant today."
The reading will be directed by Chris Beach, professor of theatre arts at the University of Redlands. He has directed more than 60 productions in professional, academic and community-based theatre in a variety of styles and genres.
A talkback following the performance will feature historian Andrew Patrick of Tennessee State University, who will join Manesiotis and Beach to discuss the history of that turbulent region and the reading itself.
The Vanderbilt performance is co-sponsored by the Departments of English and Theatre and Program in Jewish Studies in the College of Arts and Science, Blair School of Music, and Holocaust Lecture Series, with support from Chancellor Emeritus Nicholas S. Zeppos and Lydia Howarth.
For more information, visit www.joymanesiotis.com or email Sandy Solomon.