VandyRide adds shuttle, announces black route alternative for game days
Aug. 30, 2019, 7:03 AM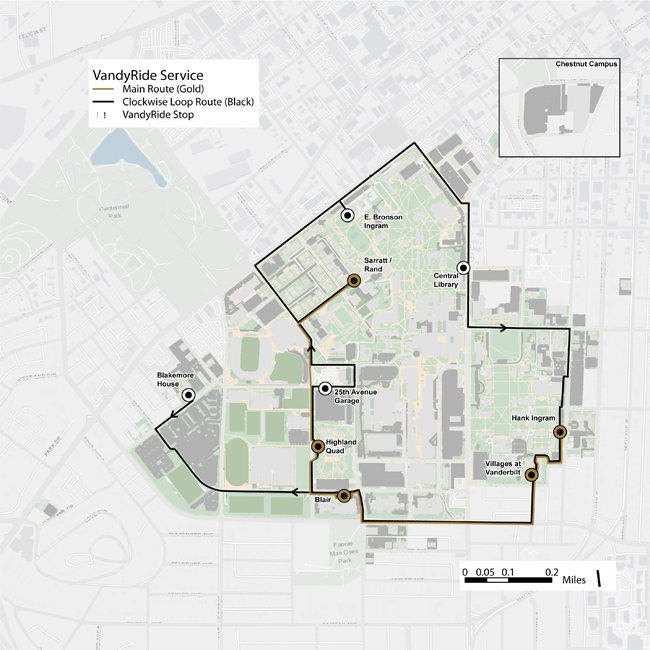 VandyRide will add a shuttle and adjust its black route on the Saturdays of home football games this fall to accommodate road closures related to the games.
The "game day route" will turn left at 25th Avenue South (instead of turning right) and continue down 31st Avenue South, then turn right onto Vanderbilt Place to drop off and pick up riders at Blakemore House. The shuttle will then turn around and reverse course along the same path, turning left on 25th Avenue South to stop at Highland Quad. (Note that the Blakemore House stop will occur before the Highland Quad stop on game days.)
The game day route will be in effect on the following Saturdays:
Aug. 31
Sept. 21
Sept. 28
Oct. 12
Oct. 19
Nov. 16
Nov. 23
VandyRide's hours of operation are 5 p.m.–3:30 a.m., seven days a week.
Visit the VandyRide website for more information about the service.