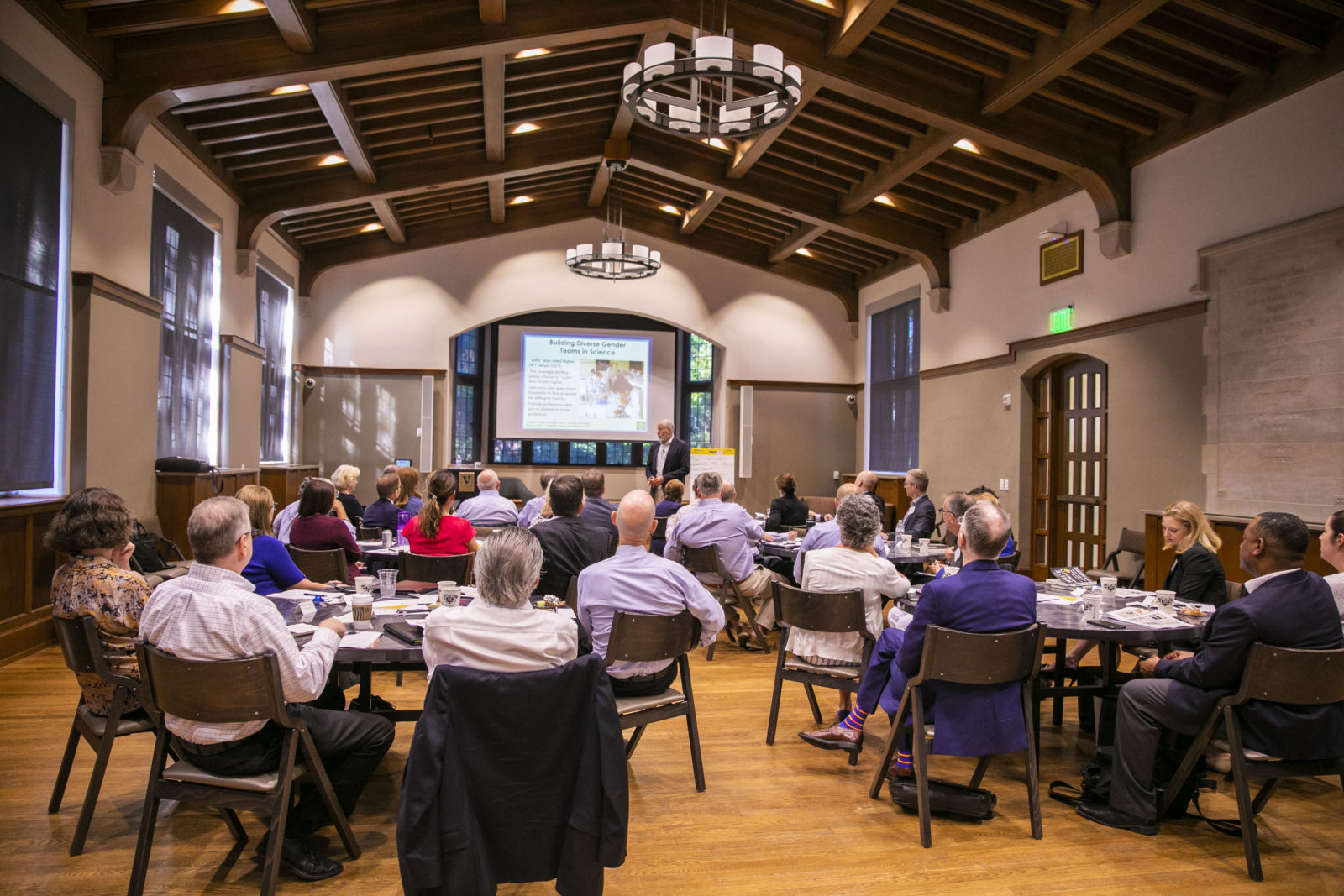 Vanderbilt University's senior leaders came together Aug. 28 for a daylong education workshop on unconscious bias. The event, which included Interim Chancellor and Provost Susan R. Wente, deans, vice chancellors and senior staff, was conducted in support of the university's commitment to embody the values of equity, diversity and inclusion and foster a culture of respect and belonging across campus.
"To fulfill our commitment to foster an inclusive and equitable community, we must continue to learn, grow and challenge our own perceptions and biases. Only by doing so will we be able to truly access the power of the many diverse experiences and perspectives that comprise our great university," Wente said. "I'm thankful to Interim Vice Chancellor André L. Churchwell and Interim Vice Provost William H. Robinson for providing this opportunity for leaders from across campus to come together as One Vanderbilt to expand our understanding on these critical topics."
The workshop was organized by Churchwell, who serves as interim vice chancellor for equity, diversity and inclusion and chief diversity officer, in partnership with William H. Robinson, interim vice provost for strategic initiatives. It was facilitated by Howard Ross of Cook Ross, a consulting firm with over 30 years of experience working with organizations to expand their awareness and understanding around unconscious bias and how to address it.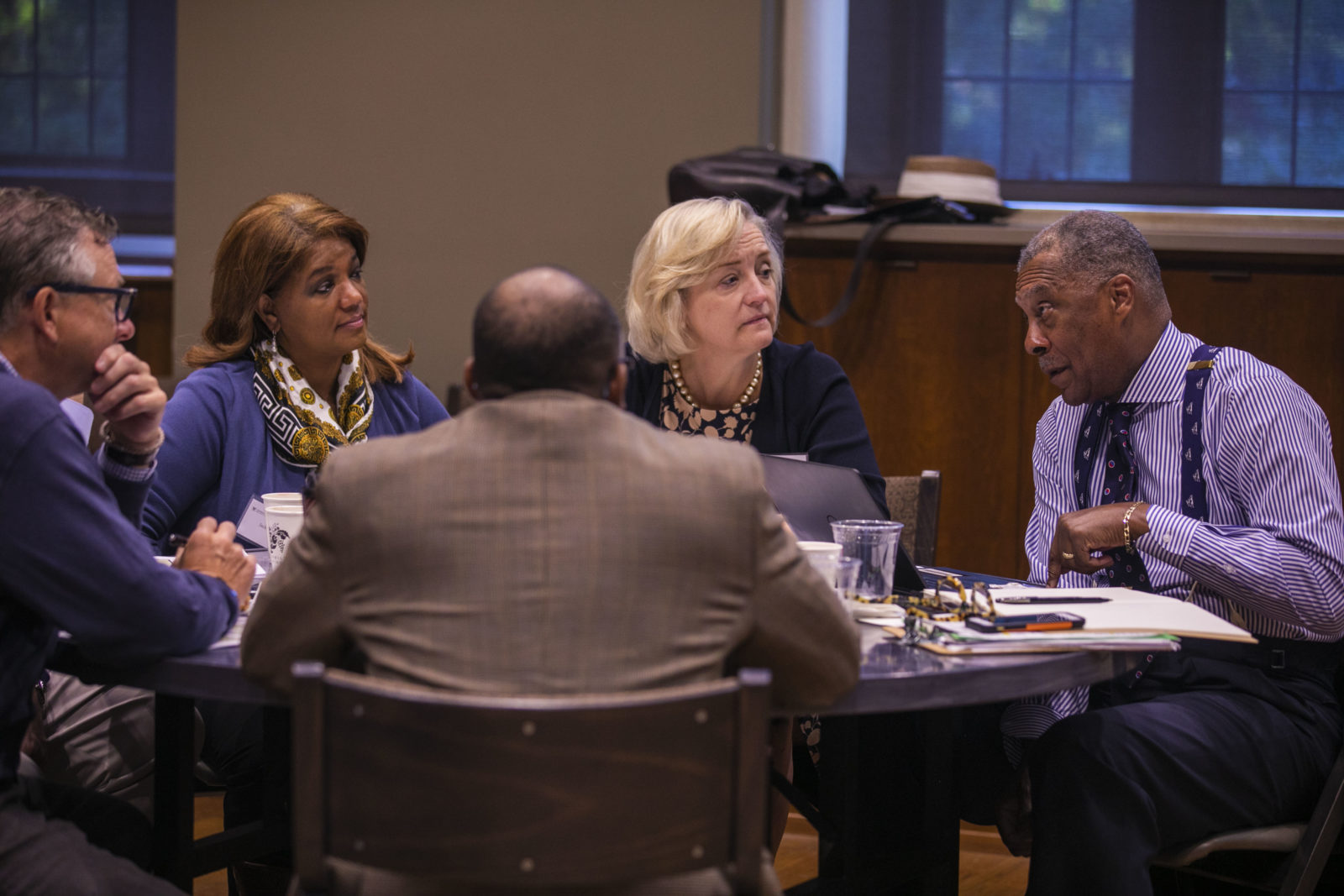 Unconscious bias, also known as implicit bias, is defined as automatic decisions and judgments made about others based on differences in one's own background, experiences, societal stereotypes or cultural context. Although bias can manifest in numerous ways, it is often exhibited toward individuals or groups based on class, gender, race, ethnicity, age, sexual orientation, religious beliefs, disability and other identities or factors.
"Whether it be when we are developing hiring committees, research teams, systems or strategic decisions, we must be intentional about addressing the ways unconscious bias can compromise our success as individuals and as a community," Churchwell said. "As Vanderbilt continues to build an increasingly diverse community, we must also be just as committed to mitigating bias and creating an environment that supports, respects and includes all."
For more information about educational opportunities related to unconscious bias, contact the Office for Equity, Diversity and Inclusion.