Get discount on VU apparel at Vandyville pop-up shop Aug. 31
Aug. 27, 2019, 9:05 PM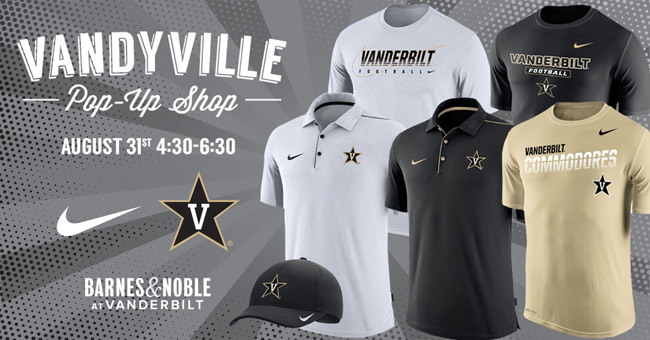 Barnes & Noble will host a pop-up shop in Vandyville this Saturday, Aug. 31, from 4:30 to 6:30 p.m., at the corner of Jess Neely Drive and Natchez Trace. This week's shop will feature items from the Nike sideline apparel line.
Faculty and staff can show their Vanderbilt ID to get 10% off their purchases before heading into Vanderbilt Stadium to cheer on the Commodores as they take on the Georgia Bulldogs.
Be sure to visit the Vandyville balloon artist.
Anchor Down!