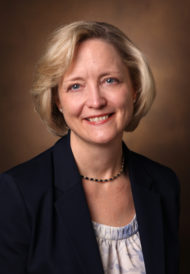 Ann Hutcheson Price, associate dean for alumni affairs in the School of Medicine, has been appointed to a one-year term as faculty athletics representative for Vanderbilt University, Interim Chancellor and Provost Susan R. Wente announced today.
"Dr. Price possesses a combination of stellar professional skills, university relationships and personal experiences that make her deeply qualified to serve as the faculty athletics representative," Wente said. "I will value her informed perspective on the Vanderbilt program and intercollegiate athletics in general."
Bylaws in the NCAA Constitution require that each member institution designate a faculty athletics representative. The selected individual must be a member of the faculty or an administrator who holds faculty rank; anyone with an administrative or coaching position in the athletics department is not eligible.
Price has extensive experience working on faculty and athletics policy issues. She is a former vice-chair of the Faculty Senate and three-term former senator. She recently served as a member of the Faculty Senate Task Force on Athletics and served on the search committee to identify current Athletic Director Malcolm Turner.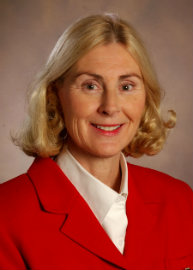 Price was inducted into the Vanderbilt Athletics Hall of Fame in 2010. She is also a member of the Nashville Metro Sports Hall of Fame, Tennessee Tennis Hall of Fame and Hillsboro High School Athletics Hall of Fame.
Price is a Double 'Dore and lifelong Nashvillian. As a Vanderbilt undergraduate, she played on the women's tennis team for three years during the pre-Title IX era. There were no scholarships for the women student athletes. Price won three straight Tennessee Intercollegiate women's singles titles. She represented Vanderbilt in the Women's National Intercollegiate tournament twice—making Sweet Sixteen rounds both times and earning a top ten ranking in the South.
Price also excelled in the classroom, graduating magna cum laude in three years from the College of Arts and Science and receiving a bachelor of arts in 1971. She went on to earn her doctor of medicine from the School of Medicine, where she was one of only 13 women in the class. Upon graduation, she was awarded the Founder's Medalist and completed her residency in internal medicine at Vanderbilt.
Price returned to campus in 2003 with a faculty appointment in the Department of Medical Education and Administration. She began working to strengthen mutually beneficial relationships between Vanderbilt and its School of Medicine alumni. In 2009, she was named associate dean for alumni affairs in the School of Medicine.
Price has placed a priority on expanding the engagement of medical school alumni through lifelong learning opportunities and the establishment of mentoring programs that connect alumni to students.
"I developed a deep love for this campus many years ago as an undergraduate and student-athlete, and my affection for this campus continues today," Price said. "I feel especially honored to serve the Vanderbilt community in this particular role."
The faculty athletic representative is charged with four primary areas of responsibility:
to serve as a key adviser on athletics-related matters to the chancellor, the athletics director and other campus leaders involved in the administration of intercollegiate athletics, representing the faculty perspective in the governance of intercollegiate athletics;
to support and promote a positive Vanderbilt student-athlete experience that strives for excellence in academic achievement, athletic performance and student-athlete well-being;
to monitor, support and safeguard the academic integrity of the Vanderbilt athletics program, ensuring the program maintains compliance with all NCAA and SEC eligibility regulations and upholds the university standards for student academic conduct; and
to assist the chancellor, as requested, with the university's institutional control of the athletics program as stipulated by the NCAA Constitution.