Media Inquiries
Latest Stories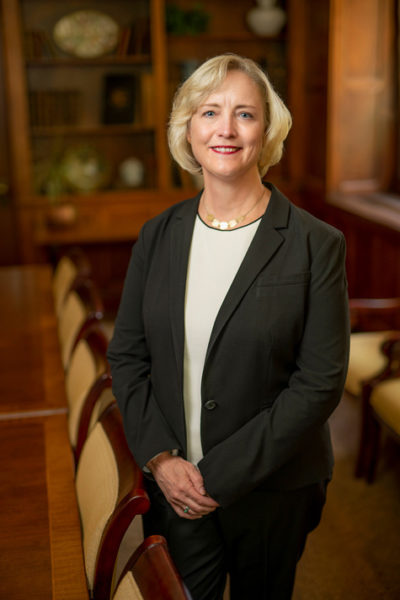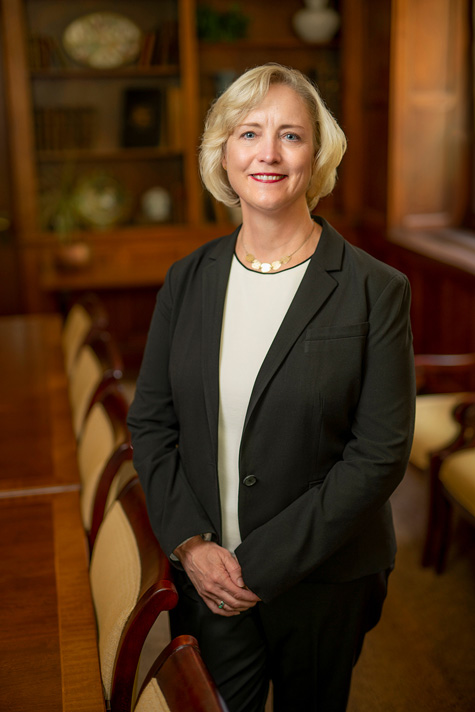 A preeminent novelist, accomplished thought leaders and journalists on the frontlines of global issues, and pioneering cultural influencers comprise this fall's Chancellor's Lecture Series lineup at Vanderbilt University.
Led by Interim Chancellor Susan R. Wente, the fall series' theme is "Culture of Respect; Culture of Caring," which aligns with efforts across the university to support and build connections among Vanderbilt's inclusive, cooperative community.
"Each of these events will reflect and reinforce Vanderbilt's values of mutual respect, open-minded dialogue, embracing big ideas and coming together—as a united community—to bring about positive change in the world," Wente said.
The fall events are:
Monday, Sept. 9 – Terry Crews, actor, athlete, artist and activist
Wednesday, Oct. 2 – George Takei, actor and LGBTQI activist
Thursday, Oct. 31 –Doris Kearns Goodwin and Jon Meacham, Pulitzer Prize-winning authors and presidential historians
Thursday, Nov. 21 – Chimamanda Ngozi Adichie, author and MacArthur Fellow
Tuesday, Dec. 3 – Journalists and authors Steven Pinker, Carl Zimmer and Amanda Little with Jon Meacham
All events, with the exception of the event featuring Doris Kearns Goodwin, will take place in Langford Auditorium and begin at 6:30 p.m. Admission to all lectures is free, and seating is available on a first-come basis, with parking available in the 25th Avenue Garage. The Oct. 31 event with Goodwin will take place at 4:30 p.m. in Ingram Hall at the Blair School of Music.
---
Terry Crews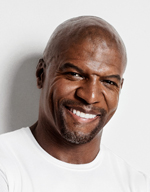 Crews, a former professional athlete, consistently uses his influential platform to advance a culture of respect around the issues of sexual assault prevention and toxic masculinity. In 2017, TIME identified Crews as one of the "Silence Breakers" for his willingness to support and lend credence to women's claims of sexual violence while also speaking out about an experience of harassment he experienced personally.
Crews' visit to Nashville is a collaboration with YWCA Nashville & Middle Tennessee. He will speak at the organization's SHIFT conference, organized by Vanderbilt alumnus Shan Foster, who is vice president of external affairs and AMEND Together at the YWCA.
---
George Takei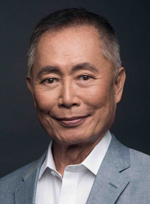 Takei, best known for his role as Hikaru Sulu, helmsman of the Starship Enterprise in the 1960s science fiction TV classic Star Trek, has become a powerful voice on topics from politics to pop culture. During the lecture, he will share his complex story of American identity that spans from his family's forced internment as Japanese Americans during World War II to his role in the fight for marriage equality in the United States. His lecture is part of the university's celebration of Asian Pacific American Heritage Month.
---
Doris Kearns Goodwin and Jon Meacham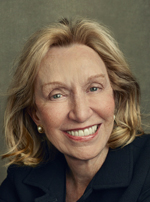 The two Pulitzer Prize-winning presidential historians will discuss "Presidential Leadership Lessons" in Ingram Hall at the Blair School of Music on Thursday, Oct. 31. Goodwin, the 2009 Nichols-Chancellor's Medal recipient and author of presidential biographies on Franklin D. Roosevelt and Abraham Lincoln, will engage in an hour-long conversation with Meacham, author of presidential biographies on Andrew Jackson and George H.W. Bush, and the Carolyn T. and Robert M. Rogers Chair in the American Presidency and Distinguished Visiting Professor at Vanderbilt. Across their various works, the two authors have offered that essential traits like openness and empathy cultivate effectiveness in the Oval Office. During the lecture, they will consider the overarching tenets of past presidential leadership as it relates to the globalized landscape of 21st–century politics in the upcoming election year.
---
Chimamanda Ngozi Adichie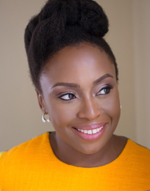 Adichie, who was born in Nigeria and came to study in the United States at age 19, spurred international attention in 2009 with her TED Talk, "The Danger of a Single Story," which illustrated the harmful effects of failing to acknowledge the full complexity of others in both literature and society. The speech has become one of the most-viewed TED Talks of all time with over 19 million views on TED.com alone. She has written several books, including the novels Purple Hibiscus (2003), Half of a Yellow Sun (2006) and Americanah (2013). In 2014, she published the book-length essay We Should All Be Feminists, based upon a 2012 TEDx talk that also went viral.
---
Steven Pinker, Carl Zimmer and Amanda Little, moderated by Jon Meacham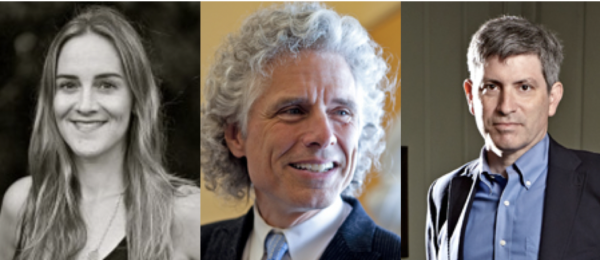 Rounding out the fall lineup is a panel discussion on the most pressing global issues in the decades to come.
On Tuesday, Dec. 3, Meacham will moderate a discussion in Langford Auditorium featuring cognitive psychologist Steven Pinker, the Johnstone Family Professor of Psychology at Harvard University; award-winning science journalist and New York Times columnist Carl Zimmer; and Vanderbilt Writer-in-Residence Amanda Little, who recently published The Fate of Food: What We'll Eat in a Bigger, Hotter, Smarter World.
Over the course of the evening, the panelists will consider the cross-cultural international collaborations needed to solve these burgeoning problems.
---
The Vanderbilt Chancellor's Lecture Series strives to connect the university and the Nashville community with leaders and visionaries who are shaping our world. For more information about the series, visit the Chancellor's Lecture Series website, email cls@vanderbilt.edu, or follow @VU_Chancellor on Twitter.