Media Inquiries
Latest Stories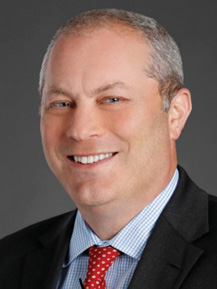 By all measures—admissions, graduation rates, philanthropic support, exceptional faculty, diversity and financial health—Vanderbilt has raised its profile dramatically under the leadership of Chancellor Nicholas S. Zeppos. We will be forever grateful for his knowledge, vision and passion during his 11 years as chancellor, as well as his 32 total years of service at the university. And we look forward to his returning to the Vanderbilt Law School faculty in the 2020–21 academic year.
With our deep history, diverse community and unprecedented momentum, Vanderbilt is in an ideal position to move forward to even further greatness. As we select our next and ninth chancellor, the Chancellor Search Committee, led by Board of Trust Chairman Bruce R. Evans, BE'81, and the Chancellor Search Advisory Committee, chaired by John Geer, dean of the College of Arts and Science and Gertrude Conaway Vanderbilt Professor of Political Science, are committed to a transparent process.
This is an exciting and critical moment for our university, and I am proud to represent alumni by serving on the Advisory Committee. Our role is to listen and talk to the entire Vanderbilt community about the challenges and opportunities facing our next chancellor.
As president of your Vanderbilt Alumni Association, it is my goal to ensure that alumni are actively engaged in this process. I encourage you to think about the university we love—its values, strengths and opportunities—and share your thoughts at vu.edu/chancellor-search.
While your individual comments will be kept confidential, all feedback will be synthesized to create a report this fall that will help guide the search. The report also will be shared with chancellor candidates and will be publicly available.
Please do not miss this opportunity to impact Vanderbilt's future. Share your thoughts soon at vu.edu/chancellor-search. Your input is critical as the next chancellor will represent the Vanderbilt community—all of us—in its entirety.
—DAN LOVINGER, BA'87