This message was also shared in an email to students, faculty, staff and postdoctoral fellows.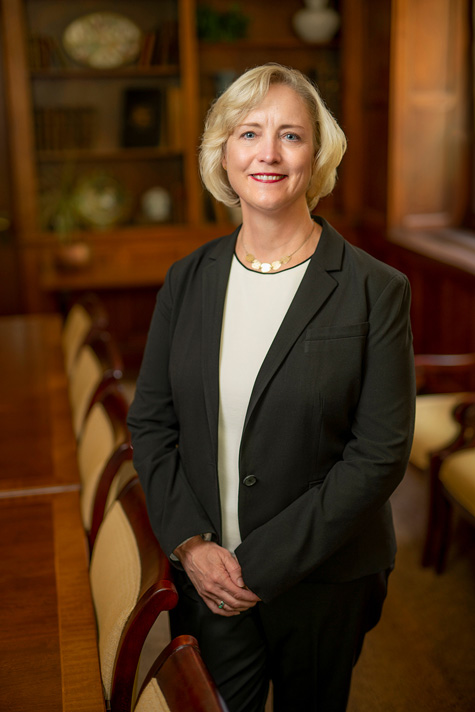 To the Vanderbilt community,
It is an exciting time to be at Vanderbilt. My warmest welcome to all, and especially the new students, staff and faculty, as we launch the 2019-20 academic year.
There is nothing that inspires optimism quite like the energy of beginning a new academic year. I hope that we all feel a renewed sense of positivity, determination and forward momentum. Such optimism inspires us to express creativity, make discoveries, transcend boundaries and expand the limits of what is possible.
A new academic year is also, inevitably, a time of transition for many—whether one is moving into a new room on campus, preparing to teach new courses, starting a new collaboration, or helping get our facilities ready. I am also in a transition as, on Aug. 16, I began my new role as interim chancellor while continuing as provost.
Since its founding in 1873, our university has had just eight chancellors. This steady and constant leadership has played a significant role in shaping the remarkable community that we are today. Chancellor Emeritus Zeppos, who stepped down from his role as Vanderbilt's chancellor last week, provided us with a tremendously strong foundation on which to begin this new academic year. Indeed, this year's university annual impact report, Strong Foundations, demonstrates clearly the strength of our position and our potential for the future.
We will continue to build upon this excellence, guided by our Academic Strategic Plan and our missions of advancing discovery and learning in service to humanity; nurturing a culture of diversity, equity and inclusion; and achieving our global aspirations. I am committed to maintaining our momentum, our values and our institutional identity.
Based on my many different roles across 17 years at Vanderbilt, I am also carrying forward several guiding principles to my interim chancellor role: trust, transparency and teamwork.  From my experiences as a scientist and faculty member, department chair, mentor, senior associate dean, provost and vice chancellor for academic affairs, I know that when these three principles are coupled with optimism and an open mind, there is no limit to what we can achieve.
As we embark on this new year, I encourage each of you to seek discovery and creativity, immerse yourself, forge connections and think positively. Vanderbilt is, by nearly all measures, the strongest it has been at any moment in its 146 years. And that is because of our people.
I will be in touch regularly with updates and information—through my website, MyVU, community gatherings and other opportunities. I look forward to our continuing to work as One Vanderbilt, as always, and to keep moving forward, together.
Sincerely,
Susan R. Wente
Interim Chancellor and Provost