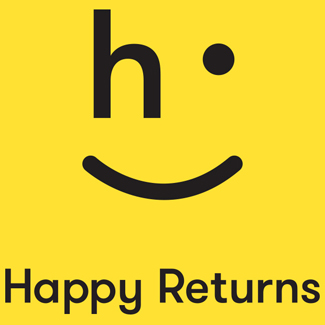 Vanderbilt University Mail Services is partnering with Happy Returns, a convenient return system for select online retailers. Students, faculty and staff can access the free Happy Returns service at VU Mail Services' locations in Rand Hall and The Commons Center.
Happy Returns allows in-person, box-free returns to select retailers such as Draper James, Revolve, Everlane and Rothy's. Simply bring the unboxed items you wish to return to VU Mail Services, provide the retailer name, your email address and the reason for your return or exchange, and have your refund initiated immediately. There's no need to print a return label or find shipping materials. You will receive a confirmation email on the spot. For a complete list of participating brands and retailers, visit www.happyreturns.com/shoppers.
"As part of Mail Services' ongoing commitment to offering innovative solutions and best-in-class mail and parcel service to the Vanderbilt community, expansion into hassle-free online returns is a natural fit," said Sean Carroll, director of Business Services Operations.
Vanderbilt University Mail Services' mission is to serve the Vanderbilt community with an efficient and economical mail system that ensures quick and accurate delivery for both incoming and outgoing packages. For more information, visit vu.edu/mail.